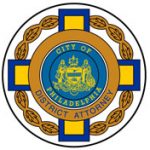 Former city prosecutor Attorney Kelley Hodge was voted the interim Philadelphia District Attorney by the Philadelphia Court of Common Pleas Judges.  She will finishe out the second term of resigned District Attorney Seth Williams.  
According to the Philadelphia Inquirer, Hodge was picked out of a pool of 14 candidates after three rounds of voting. 
Hodge beat out Deputy District Attorney John Delaney on the final ballot, after Joe Khan, a former candidate for District Attorney, was eliminated on the second ballot.  
Former District Attorney Lynne Abraham; former Judges Ben Lerner, Paul Panepinto and William Manfredi, Senior Judge D. Webster Keogh, former prosecutors Robert A. Rovner, Curtis Douglas, Arlene Fisk, and James Berardinelli, and defense attorney Leon Williams were eliminated after the first ballot.  
Hodge will reportedly make $77,656 finishing out Williams' term.  Williams resigned after pleading guilty to federal corruption charges and is awaiting sentencing.