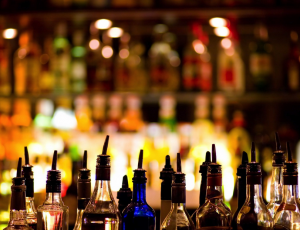 With liquor privatization a major sticking point in the state's delayed budget, the Pennsylvania Liquor Control Board will be worried by the arrest of their former marketing director.
James H. Short Jr, the Director of Marketing and Merchandising for the PLCB from 2003 to 2012, has been charged with taking bribes and kickbacks from distillers in exchange for placing their products on the shelf, according to an Associated Press report.
The PLCB is one of the world's largest buyers of alcohol, and Short's position put him in charge of which products would appear on the shelves of the state's 500 liquor stores.
Court documents filed by federal prosecutors allege Short accepted an all-expenses-paid vacation to Bonita Springs, FL from a distiller whose line of merchandise was picked up by the PLCB when Short arrived back at work.
"The purpose of the trip was to influence Short's recommendation to list a particular product," prosecutors alleged in the documents.
Short was found to have accepted improper gifts – including gift cards, golf trips, sports tickets and meals, among others – by the Pennsylvania Ethics Commission and was made to pay back $13,586. Two other PLCB officials were also reprimanded by the Commission, including a former chairman and a former CEO.