Freed Endorses Stephens for AG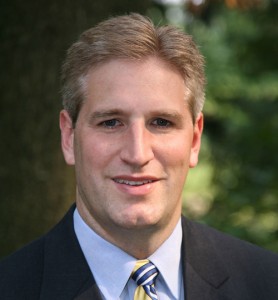 State Representative and 2016 candidate for Attorney General Todd Stephens won the support of Cumberland County District Attorney David Freed.
Freed has served as Cumberland's DA since 2006 and was the GOP nominee for Attorney General in 2012.
"I have been Todd Stephens' friend since we were both young assistant DAs many years ago," Freed wrote in his endorsement letter.
"Unfortunately, we have seen what happens when someone who lacks the appropriate training and experience holds this important job," he continued referencing his 2012 opponent. "Now, more than ever, Pennsylvania needs an Attorney General who is truly qualified to hold the office and has the experience to run it in a way that puts politics aside."
"I support Todd Stephens because of his experience as a trial team captain, courtroom prosecutor, and his continued commitment to criminal justice issues as a legislator point to the fact that he will be an Attorney General who will put the law and the criminal justice system first," Freed concludes. "I believe Todd has the right experience to be the commonwealth's chief law enforcement officer, and he has earned my support."
Stephens is running against State Senator John Rafferty in the 2016 GOP Attorney General primary.