By David Gerber and Keegan Gibson
For an office like Auditor General, which is relatively low profile, establishment support is key to winning a primary. That's why several prospective Republican candidates emerged at this weekend's state committee meeting.
PoliticsPA caught up with Joe Watkins and Ann Duke, and Laura Olson at the Post-Gazette chatted with Rep. John Maher.
The race is currently wide open. Incumbent Auditor General Jack Wagner is term limited, so his tenure in the position is nearing a close. State Rep. Eugene DePasquale (D-York) is the only announced Democratic candidate for the race, with Allegheny County Executive and former gubernatorial candidate Dan Onorato also considering a bid.
Joe Watkins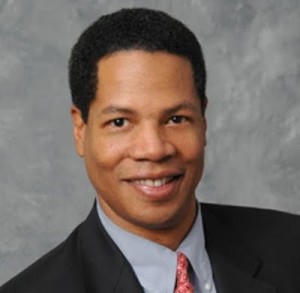 Watkins has campaigned for, or been talked about for, a number of Pennsylvania elected positions. He ran for U.S. Senate in 1994 and was briefly in the mix for Lieutenant Governor last year.
The Philadelphia pastor, investor, MSNBC pundit and vouchers advocate met with state committee members this weekend to talk about a possible run. He was more coy with PoliticsPA.
"People tell me all of the time to run for this position or that position, this is certainly something to think about," he said.
"I like to hear what people think throughout the commonwealth and to see if what I can add would be making a difference if elected throughout the commonwealth. That is always important."
If he decides to get in, he is likely to find help from the pro-vouchers fundraising powerhouses at Students First PAC, where he serves as Chairman. That's the group that contributed $4.8 million to PA Sen. Tony Williams before and after his gubernatorial primary bid.
"Joe Watkins is close to entering the race for Auditor General," said Jason Fitzgerald, Watkins' consultant.  "He has been calling key Republicans from all over PA, and the response has been very positive."
Fitzgerald is also working for Marc Scaringi, meaning that the scattered Watkins for Senate rumors probably won't turn out.
Watkins, 58, and his wife have three children and two grandchildren.
Ann Duke, Chester County Treasurer: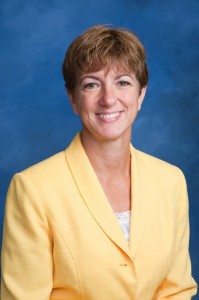 A former transactional attorney, Ann Duke presents a solid background in the banking process. Mrs. Duke was elected as a member of the West Chester Borough Council, which is rather liberal, as a Republican with 32 votes.
"I received flack but I did not care," says Duke. "I am very contentious and want to do the right thing. My budget is below budget every year, which shows I aim to cut spending. My fiscal conservative record is very strong."
Ann Duke has retained the campaign consultants at Cold Spark Media, which was co-founded by Toomey campaign manager Mark Harris and  Mike DeVanney, a consultant for PA House Majority Leader Mike Turzai.
Duke was born and raised in Clinton County. She moved to SEPA with her first husband and had three children. After he passed away, she remarried and is now the step-mother to her second husband's four children. She said all have recently or are currently attending college, with the youngest being a freshman.
You have to know how to balance a budget with that kind of college situation!
State Representative John Maher (R-Upper St.Clair):
Laura Olson at the Pittsburgh Post-Gazette got this scoop.
During the GOP State Committee Friday, Mr. Maher acknowledged that several Republicans from various areas of the state have been asking him to consider a run for the row office. The seven-term Republican would say only that he hasn't ruled it out.
Mr. Maher is the founder of the largest accounting firm in Western Pennsylvania and this he feels gives him an edge over previous and other potential candidates for the position.
He argued that the office of the Auditor General has never been filled by someone with actual auditing experience. He said it has only been held by politicians who have had to learn on the job.
Mr. Maher is a certified public accountant and a member of the House Appropriations Committee.
He is the author of journal articles about government accounting and is a former member of the national advisory board for the Center for Government Accounting Research and Education.