By Jared Edgerton, Contributing Writer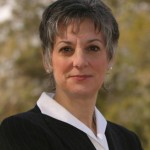 On Wednesday, the Republican National Committee issued a press release attacking the Independent Payment Advisory Board  (IPAB) provision of the Patient Protection and Affordable Care Act (known to detractors as ObamaCare).
The missive called Democratic Representative Allyson Schwartz (D-Montgomery) their "star witness" in their fight to repeal "ObamaCare" and quotes an op-ed she wrote for USA Today which was critical of IPAB.
"We all agree that Medicare costs must be contained and that the payment system is flawed and needs to be replaced," Rep. Schwartz wrote in May.  "But simply cutting reimbursements is not the answer. IPAB brings unpredictability and uncertainty to providers and has the potential for stifling innovation and collaboration."
IPAB's intent is to help curtail the growth of Medicare without effecting the quality or coverage by establishing an independent board to assess areas that could be cut.
Since the Patient Protection and Affordable Care Act was passed, IPAB has become a rallying cry for critics who argue that the Patient Protection and Affordable Care Act would allow for the rationing of Medicare.  Republicans hammered that point home during last year's midterm elections.
Upon taking office, those Republicans took a largely symbolic vote in the House to repeal the Patient Protection and Affordable Care Act (knowing they lacked the votes needed in the Senate).  As the GOP worked to overturn ObamaCare, many members also rallied behind Congressman Paul Ryan's (R-Wisconsin) controversial budget proposal, which introduced its own reforms to deal with rising Medicare costs – most notably, a "free market voucher system" instead of an independent advisory board.
The release of the RNC missive coincided with Health and Human Services Secretary Kathleen Sebelius' testimony regarding the future of Medicare , which she offered to the House Budget Committee on Wednesday morning.  Secretary Sebelius reminded lawmakers that IPAB would not become active until Medicare spending reached a specified rate and insisted that there would be no need for the board if Congress itself took measures to stave off the rising cost of Medicare.
In her own testimony, Rep. Schwartz continued advocating for the removal of IPAB from the health care act passed last year, saying: "[Democrats] also have concerns about the IPAB and that's been true from the beginning. I would say on behalf of myself and Democrats who care about this as well, it would be better to repeal this part of the law."
Schwartz was also careful, however, to state that she disagrees with Republicans' assertion that IPAB will lead to the rationing of care.