By Whitney Roper, Contributing Writer
For the first time in history, Republicans and Democrats alike seem to agree on one of the most heated topics in American policy: abortion.
Pennsylvania Republicans and Democrats are both taking action to address the West Philadelphia abortion clinic scandal.
This January, the Philadelphia investigative grand jury released their report on the West Philadelphia abortion clinic, the Women's Medical Society. Kermit B. Gosnell, the clinic's operating physician was arrested and indicted for numerous crimes which include murder and violations of the Abortion Control Act.
The report cites numerous examples in which Gosnell conducted illegal practices including employing a staff of untrained, uncertified employees and "physicians," conducting illegal and unsafe abortions, infanticide, and illegal distribution of prescription drugs as well as a slew of related medical injuries to the pregnant mothers, some which resulted in death.
Although the subject of abortion usually calls for a whirlwind of debate, pitting pro-lifers and pro-choice advocates on opposite sides of the ring, most say that's not what this is about. The Grand Jury reports: "The case is not about the [abortion] controversy; it is about disregard of the law and disdain for the lives and health of mothers and infants."
Republican Pennsylvania State Rep. Matthew Baker told reporters that the issue isn't over the 'traditional abortion debate' but rather it is a matter of public health safety for anyone going to these kinds of clinics.
The Women's Medical Society first received approval from the Pennsylvania Department of Health to practice abortions in 1979 and since that time, only three inspections were conducted: one in 1989, 1992, and 1993. During each inspection, violations were noted but no action was ever taken by Gosnell to mend the problems nor did the Department of Health take any actions against the clinic.
Then after 1993, policy had changed and inspections of abortion clinics in Pennsylvania were stopped completely. Numerous complaints were taken to the department by attorneys that had represented women injured by Gosnell, a doctor, and the medical examiner in Delaware County; but it wasn't until the clinic was raided for illegal distribution of prescription drugs that the press got wind of Gosnell's operation and the department shut it down shortly after.
In response to the abortion clinic scandal, many government officials are calling for serious legislation to mend the gaps in current law that allowed the Women's Medical Society to conduct its illegal practice for as long as it did.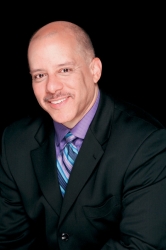 State Senator Vincent J. Hughes, Democrat whose district is West Philadelphia, proposed a package of legislation that would increase the statute of limitations for infanticide and illegal abortions; require investigations and inspections of medical facilities in which abortions are performed annually as well as whenever there is a "serious event"; make it easier to file a complaint against such facilities; and increase penalties for malpractice.
Hughes said that he hopes to "strengthen the law… without restricting access to quality, reproductive health services for women."
Government officials from both political parties are proposing similar legislature.
Republican Senator Jake Corman plans on introducing legislature that will require medical facilities that provide abortion services to be licensed and undergo annual inspections, two things current Pennsylvania law does not require.
Republican Senator Pat Vance, who chairs the Public Health and Welfare Committee responded by saying that she was equally appalled with the clinic as well as the complaints brought to the PA Health Department that went unanswered. Vance also has plans to draft a new bill that would call for immediate responses to complaints and 'timely inspections' of abortion clinics.
Baker supports Vance and also plans to draft separate bills of his own.
After reviewing the Grand Jury Report, Governor Tom Corbett ordered his State and Health secretaries, Eli Avila and Carol Aichele, to conduct an investigation of their departments after they neglected to act upon the numerous complaints brought against Gosnell. Corbett also asked Avila and Aichele to develop a plan to help prevent this from ever happening again. Corbett plans on waiting to hear back from his secretaries before he commits to any specific bills.