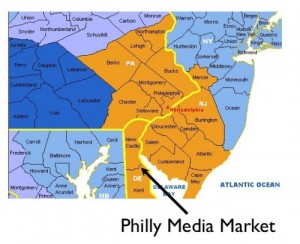 The conservative super PAC Congressional Leadership Fund is reserving television time in the Philadelphia media market for fall political advertisements.
The group plans to spend $1.6 million to campaign on behalf of Republican congressional candidates in the Philadelphia area.
"This initial reserve is an investment enabling us to make a difference this fall in key area races," said fund Spokeswoman Brook Hougesen in a press release. "CLF has an important role to play fighting back against the quiet influx of outside union and leftist money this cycle."
Founded in October 2011, the fund supports candidates who share the values of a center-right majority in the U.S. House. Their underlining goal is to assure that the Republicans maintain the majority.
The PA-8 race between Rep. Mike Fitzpatrick (R-Bucks) and Kathy Boockvar is expected to be the most competitive in the Philadelphia region.
With the NRCC already reserving time in Pittsburgh, it appears the CLF is keeping pace with pro-GOP spending in Philadelphia. The DCCC and the House Majority PAC-SEIU coalition have already made substantial reservations in the market on behalf of Democrats.