GOP to Challenge New Congressional Maps in Court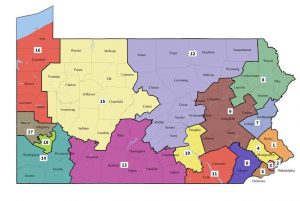 After the state Supreme Court released the new Congressional map, state GOP leaders said they will likely challenge the map in court.  
State House Speaker Mike Turzai said that the new map would cause a "constitutional crisis."
Implementation of this map would create a constitutional crisis where the Pennsylvania Supreme Court is usurping the authority of the Legislative and Executive branches. We anticipate further action in federal court.

— Speaker Mike Turzai (@RepTurzai) February 19, 2018
According to WFMZ, the state Senate's top lawyer Drew Crompton said separation of powers will form the part of the argument.  
Crompton would not tell media the specific legal strategy the leaders would employ, nor would he say where a challenge would be filed.