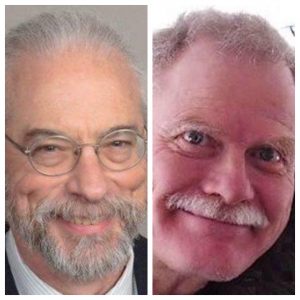 Give 'em the green light.
Yesterday, the Green Party of Pennsylvania officially filed for six candidates to be on the November ballot.
The six offices that are being seeked include U.S. Senate, governor, lieutenant governor, two state representative seats, and one state senate seat.
Neal Gale, Green Party candidate for U.S. Senate, becomes the fourth candidate to enter the race between incumbent Democratic Sen. Bob Casey, Republican Rep. Lou Barletta, and Libertarian Dale Kerns. Gale, of Abington, Montgomery County, serves on the Abington Township Energy Advisory Council and has spent the past four decades in the energy conservation and efficiency fields.
Paul Glover, Green Party candidate for Governor, is the fourth candidate to officially join the race between incumbent Democratic Gov. Tom Wolf, Republican Scott Wagner, and Libertarian Ken Krawchuk. Glover, of Philadelphia, has founded several organizations dedicated to ecology and justice, authored six books on community engagement development, and taught classes at Temple University and Philadelphia University. Glover is the first Green party candidate for Governor since 2002. The Green Party candidate in 2002, Michael Morrill, brought in slightly less than 40,000 votes.
Jocolyn Bowser-Bostick joins Glover on the ticket as the Green Party candidate for lieutenant governor. Bowser-Bostick, of Chester, Delaware County, believed it was a challenge to get on the ballot, but thinks the voters of Pennsylvania are ready to vote outside of the two major parties.
"I'm happy that I and other PA Green Party candidates will have the opportunity to earn the votes of our neighbors because even though it was hard work getting signatures for our nomination papers, we came across many people who were eager to sign because they recognized that the problems of this Commonwealth won't be solved if voters restrict themselves to the limited solutions and candidates presented by the Democrats & Republicans," Bowser-Bostick said in a statement.
This is the first campaign cycle under new ballot access measures adopted in February. Third-party candidates and independents are now required to submit 5,000 signatures to be placed on the ballot. Before this change, the required number was 2 percent of the top vote-getter in the previous election.
Glover said he hopped in the race because he believes both major parties are controlled by corporations which have negatively affected the middle class and poor.
"My intention as governor would be to ban fracking, end mass incarceration, create thousands of green jobs, expand organic agriculture, extend Medicare to all, establish a state bank, legalize marijuana, defend women's rights, and ensure that education inspires a love of learning," Glover said.
Glover touted his past in founding various organizations as inspiration for creating new jobs that "will enable us to become a prosperous Mutual Class".     
"In particular I'll create the Green Labor Administration (GLAD) as an independent Authority, creating 500,000 green jobs in our state without raising taxes," he said. In a press release from the Green Party, Glover stated he would replace prison building to create these jobs.  
Gale's Senate campaign is focusing on "donations, elections, lobbying reform, education, decriminalizing cannabis, reproductive rights, rights and responsibilities for firearms, grass roots democracy, economic justice, social justice, environmental wisdom, peaceful coexistence, and immigration."
The three candidates for state representative and senate seats are Jay Sweeney, SD-20, Darcelle Slappy, HD-10, and Jay Ting Walker, HD-23.