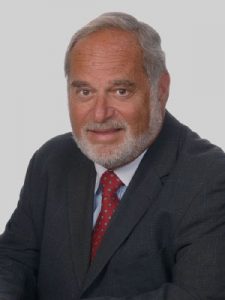 Pennsylvania Democratic Party Chairman Marcel Groen had strong words about the state House GOP's budget proposal during a press call.  
"They presented a budget that is immoral and nonsensical in every sense of the word," Groen said during the call.  
Groen focused his message on the cuts contained within the GOP's budget and the effects it would have on Pennsylvania.  
"These cuts are wrong and an absolute blow to the safety of our citizens and the health and wellbeing of our citizens, law enforcement community, and veterans," Groen said in a statement after the call.  
The cuts the Democrats are focusing on are to veterans outreach programs, programs fighting the opioid epidemic, the Inspector General's office, and law enforcement programs.  
"This budget will be a significant issue during next year's election," Groen said during the call.  
Groen pushed for Governor Tom Wolf's proposals to increase revenue, including his push for a severance tax.  
The House GOP pushed back, pointing to the need to rearrange funding because of the shortfall of tax revenues.  
"While we accepted the governor's proposed cuts to programs and agencies, we looked to reinvent PA and didn't want to fund the bureaucracy in Harrisburg at the expense of program dollars in communities. So we remained cognizant of shifting money from Harrisburg to our communities in need," House Republican spokesman Stephen Miskin said in an email.