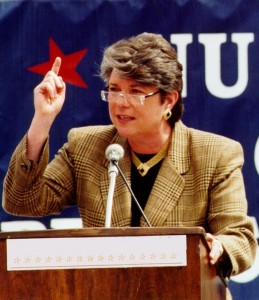 Former Auditor General and former Republican Barbara Hafer endorsed John Maher for the position on Saturday.
Currently registered as a Democrat, Hafer said she will be voting for a Republican to take the office she once filled.
"Like me, he is independent-minded and tough enough to back it up," Hafer said. "I served as Auditor General. I know the job. And I know John Maher."
Hafer entertained the idea of running for Governor in 2002 but withdrew after then-Attorney General Mike Fisher consolidated party support. She ultimately endorsed Ed Rendell and later switched to the Democratic party.
In 2010, she sought the Democratic nomination for Congress in PA-12.
Maher is currently facing democrat Eugene DePasquale in the race for Auditor General, one that's likely to depend as much on the top ticket results as on the candidates. Maher is a state Rep. from Allegheny County; DePasquale is a state Rep. from York County.