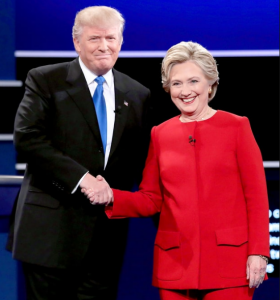 It's going to be close…very close.
That's the conclusion of the latest Harper Poll.
Harper has the presidential contest tied with Clinton and Trump at 46% each. The Senate race is also tied as Katie McGinty and Pat Toomey both have 44%.
In the presidential race Gary Johnson got 2%, Jill Stein secured 1% and 4% are not sure. The Senate contest showed Ed Clifford with 6% and 5% undecided.
Finally, 50% believe Clinton will ultimately win against 37% who picked Trump. 13% weren't sure.
Harper Polling surveyed 504 likely Pennsylvania voters on November 2nd and 3rd using Interactive Voice Response (IVR) technology. The margin of error is +/- 4.4%.