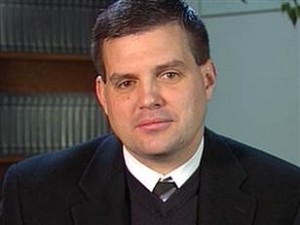 In some of the first public polling on the Lieutenant Governor's race, Harper Polling showed former Penn State football assistant coach Jay Paterno leading the wide field with 17%.
Former Congressman Mark Critz came in a close second with 16%, followed by State Rep. Brandon Neuman at 7%, State Senator Mike Stack at 6%, Harrisburg City Councilman Brad Koplinski at 4% and Bradford County Commissioner Mark Smith at 2%.
48% of respondents said they were undecided. Former advisor to the City of Harrisburg, Brenda Alton is running for Lt. Gov. but wasn't polled.
In addition to being the leading candidate in this poll, Paterno is also the newest contender in the field for the Democratic nomination and has statewide name recognition, courtesy of his father, the late, famed Penn State football coach Joe Paterno.
The geographic breakdown is much of what you would expect based on the candidate's residencies; Paterno has a strong showing in the Northern Tier, 23.08%; Stack does well in the Southeast/Philly area, 10.29%; and Critz takes the plurality in Western PA/Pittsburgh, 32.74%.
Despite being a city councilman from South Central PA, Koplinski came in fourth in this region with 4.76%, falling behind Paterno, Critz and Neuman.
Ideologically, the frontrunners performed evenly across the scale. 17.48% of liberals support Critz, 19.19% of moderates, 13.04% of moderates. 16.08% of liberals backed Paterno, 19.19% of moderates and 17.39% of conservatives.
One candidate who performed better among conservative Democrats was Neuman; he took just 6.99% of liberals, 3.49% of moderates but 13.04% of conservatives.
Harper Polling, a Republican firm based in Harrisburg, polled 501 likely voters and the margin of error is +/-4.38%. The Interactive Voice Response (IVR) automated telephone survey was conducted February 22-23, 2014 by Harper Polling. The total percentages for responses may not equal 100% due to rounding.