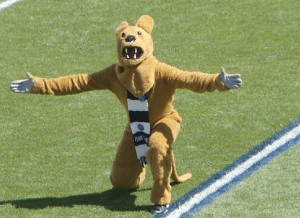 Despite its recent troubles, it appears PSU is still the state's most popular and highly-considered college.
In its most recent "Our Commonwealth" Poll, Harper Polling asked participants which university they respected the most. Respondents were given the options of Bucknell University, Carnegie Mellon University, Indiana University of Pennsylvania, Penn State University, Temple University, University of Pennsylvania, University of Pittsburgh, or Villanova University.
Penn State was selected most often, with 24% of participants claiming they respected the university the most. The University of Pennsylvania and Carnegie Mellon University tied for second with 17% each.
Each university tended to have a higher percentage of selections in its own region. Temple University and the University of Pennsylvania, for example, claimed about 60% of the vote in the Philadelphia/Southwest region. Similarly, residents of the Pittsburgh/Southwest region highly favor Carnegie Mellon and the University of Pittsburgh. Regardless, Penn State found high support across all regions.
Less discrepancy existed across party lines, though Democrats tended to more heavily favor both the University of Pennsylvania and Temple University than Republicans. PSU, however, was still the number one choice for Democrats.
Meanwhile, African Americans overwhelmingly favored Temple University (27%), closely followed by the University of Pennsylvania (21%). The overlap in preference between Democrats and African Americans is not surprising, given Temple and UPenn's location in the city of Philadelphia.
The sample size for the survey is 568 and the margin of error is +/-4.11%. The survey was conducted June 25-26 by Interactive Voice Response (IVR) automated telephone.
Harper Polling is a nationally-recognized Republican polling company that explores public attitudes impacting strategic decision-making in politics and public affairs.