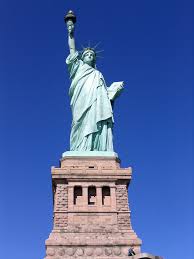 According to a Harper Polling survey, a majority of likely voters in Pennsylvania support specific immigration reform policies.
The survey was sponsored by the Partnership for a New American Economy, Republicans for Immigration Reform, and Compete America. As with any poll commissioned by an interest group, or groups, the results are to be taken with the proverbial grain of salt.
Simply asked if the American immigration system is broken, 74% said yes, 13% said no and 13% were undecided.
The survey judged the importance of immigration reform to voters by asking how important it was to address this year, and whether their representative's vote on the issue would affect their opinions on reelection. 78% of respondents said that it was important to address immigration reform this year, and 54% said they would be more likely to vote for their representative if he or she supported immigration reform policies. Conversely, 56% said they would be less likely to vote for their representative if he or she did not support immigration reform.
"Support for immigration reform is broad and especially strong among persuadable independents that Republicans need to win elections," said Charlie Spies, co-founder of Republicans for Immigration Reform, one of the organizations that sponsored the poll. "There is no question that Republicans have significantly more risk in opposing immigration reform than they do in supporting it."
The poll was very policy specific, asking "Do you support or oppose an immigration reform plan that secures our borders, expands visas for high-skill workers and farm workers, provides an employer verification program, allows young persons brought to the U.S. illegally by their parents an opportunity to earn citizenship, and provides visas to live and work here legally to undocumented immigrants without a criminal record who pay penalties and back taxes?"
This type of policy earned 73% approval, 22% disapproval and 5% undecided.
A second policy type was suggested, this one more punitive, "Do you support or oppose an immigration reform plan that ensures undocumented immigrants currently living in the U.S. pay a penalty, learn English, pass a criminal background check, pay taxes, and wait a minimum of thirteen years before they can be eligible for citizenship?"
The punitive policy received 77% approval, 19% disapproval and 4% undecided.
This survey polled voters in 12 traditional battleground states (Colorado, Florida, Iowa, Michigan, Minnesota, North Carolina, Nevada, New Hampshire, Ohio, Pennsylvania, Virginia, and Wisconsin), which represent 156 electoral votes and were decided by an average margin of 2.35 percent in the past four presidential elections.
 The sample size for the survey is 520 likely voters and the margin of error is +/-4.30%. The Interactive Voice Response (IVR) automated telephone survey was conducted October 19-20, 2013 by Harper Polling.