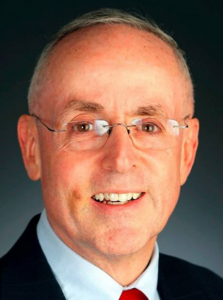 With all 29 districts reporting, Francis Ryan has narrowly defeated competitors Pier Hess, Jeffery Griffith, and John Dissinger to secure the GOP nomination.
With 36% of the vote, compared to Hess' 30% and Griffith's 28%, Ryan squeaked out a victory with less than a thousand-vote lead. Dissinger came in a distant 4th with 6% after withdrawing from the race in March and endorsing Ryan.
With 99% of precincts in, Ryan has 3,806 votes while Hess recorded 3,125 votes. Griffith got 2,973 votes and Dissinger 647.
The seat is under contestation after longtime incumbent Republican Mauree Gingrich announced her retirement earlier this year.
Ryan will face uncontested Democratic nominee Lorraine Scudder in the general election.
The 101st District covers parts of Lebanon county.