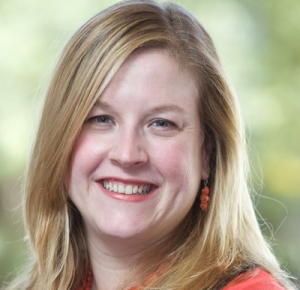 The Campaign for a Fresh Start, the PAC created out of the battle between Katie McGinty and Jim Burn for chair of the Democratic state committee, has begun to openly support and advocate for certain Democrats running for state office.
Today FreshStartPA, the PAC's blog, posted its first "Featured Candidate:" Leanne Krueger-Braneky, who is running against incumbent Republican Joe Hackett for state representative in the 161st district, which is located in Delaware County.
Prior to this, the PAC had only endorsed Tom Wolf's campaign for Governor.
It was at first unclear just to what extent this organization would get involved in elections besides the gubernatorial race. On Monday, though, Chairwoman Katie McGinty's introductory post talked about "coordinating" Wolf's efforts with House and Senate Democrats. It appears this is what she meant.
FreshStartPA describes Leanne as a small business advocate with ample experience, noting her positions as the Executive Director of the Sustainable Business Network of Greater Philadelphia and the Director of Fellowship and Alumni at the Business Alliance for Local Living Economies.
"Leanne's leadership and proven experience as a job creator are exactly what we need in Pennsylvania's House of Representatives," FreshStartPA wrote. "To truly move past the destruction of Tom Corbett's time in office and to give Pennsylvania a fresh start, we need strong voices like Leanne's in Harrisburg."
Leanne has combined her roles of mother and small business supporter into a platform that focuses mainly on funding public schools.
"After 15 years working in community and economic development, I am tired of seeing small businesses struggle while large corporations get special treatment in Harrisburg. As a mother, I am concerned about the future of our public schools. Governor Corbett cut $1 billion in education funding, yet refuses to charge the Marcellus Shale gas drillers their fair share of taxes and fees. I am ready for change in Harrisburg."