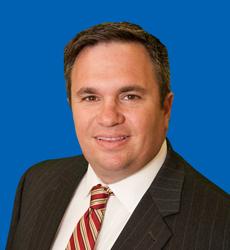 Jamie Santora has earned the endorsement of the Pennsylvania Association of Staff Nurses and Allied Professionals (PASNAP).
Having worked with Rep. Nick Micozzie over the years, PASNAP says they are confident that Jamie Santora will represent their interests as well as his predecessor, if elected. Micozzie announced his retirement earlier this year; now Jamie Santora and Vince Rongione are vying for HD-163, in what is shaping up to be a competitive race.
"We are pleased with your commitment to safe staffing and workplace violence prevention, issues that we and Rep. Nick Micozzie have worked to promote for many years," PASNAP President Patricia Eakin and Executive Director William Cruice wrote to Santora in their endorsement letter. "Electing you to the state legislature will ensure continued support for our nurses and their patients in Delaware County."
Promising to support legislation that prevents against workplace violence, Santora also stated he would support the establishment of minimum nurse-to-patient ratios. The long-term goal of such legislation is to drive down healthcare costs, improve patient safety and care, and reduce the prevalence of preventable infections.
PASNAP represents 5,000 registered nurses and healthcare professionals across the state.
A wide variety of organizations have endorsed Santora, however his opponent Vince Rongione has been supported by a larger number of different labor unions, including the UAW who announced their backing last week. PASNAP's endorsement is key, however, as it is generally less common for labor unions to endorse Republican candidates.
The Delaware County Committee of the Building and Construction Trades Council, the Local 654 of the International Brotherhood of Electrical Workers, the Pennsylvania Fire Fighters Association, and SEPAC, a business organization consisting of leaders from chambers of commerce in Southeast Pennsylvania also all endorsed Santora.
An elected Councilman in Upper Darby Township and small business owner, Santora worked in real estate for the past 16 years.