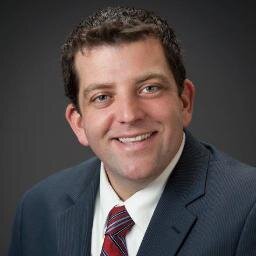 Democratic candidate for the 163rd District seat in the State House Vince Rongione announced the financial gains he made over Republican opponent Jamie Santora, in the categories of both money raised and cash on hand.
The two are in the race to replace retiring Rep. Nick Micozzie (R-163).
As reported, Rongione raised over $76,000. $74,091.98 was in monetary contributions and the rest were in-kind. He kept $62,312.15 cash on hand. Santora came relatively close; raising $70,622 and has $57,934.12 in cash on hand, all listed in his just-released financial report.
Rongione, who had close to 300 donors listed on his campaign finance report, had a wide base of individual donors. Of these individuals, 251 gave $250 or less and 164 gave at least $100 or less, showing the payoff of Rongione's strong grassroots campaigning.
"I just want to say 'Thank You'," Rongione said. "It is really inspiring to have so many neighbors and friends rallying around our campaign. We are running a very positive, forward-looking, grassroots campaign that is focused on economic growth and quality education and people are really responding. The resources we've put together are just one more signal of the momentum our message and our campaign are gaining."
But there's a little bit more to this story. In an email sent on January 28, Rongione claimed to have raised $20,000 before launching his campaign.
"With your help, we launched our campaign on January 7th having raised $20,000, and soon after received the endorsement of the Steelworkers Local 10-1. The early momentum we are showing is exciting, and thanks to you we have game-changing news."
However, by January 7th, he had only raised $250. Extending the window to the end of the month shows just $4,000 in individual contributions in addition to a $10,000 PAC donation, still short of the $20,000 claimed in the earlier email.
"We launched our campaign with that money in pledges and commitments, and we're thrilled that we exceeded it," Rongione explained to PoliticsPA.
On the other side of the aisle, 50 percent of Santora's money came from just three contributors. Micozzie gave a generous $25,000 to Santora's campaign alone. Dave White, of the Delaware City Council, and Rep. William Adolph Jr. (R-165) gifted $5,000 each.
According to Santora's campaign, 100 percent of his contributions were from residents of Pennsylvania, two-thirds of the contributions were from residents of Delaware County, and more than half of his contributions were from residents who live in the 163rd Legislative District. 
"I greatly appreciate the strong local support for my campaign that my campaign has received," said Santora. "These fundraising numbers are a reflection of the strength of the grassroots support for my campaign and my commitment to fight for fiscal responsibility, increased educational funding for our schools, and job creation.  Local residents want a voice in the legislature who will represent their views and not be beholden to special interests and outsiders."
Also worth noting, Rongione's campaign pointed out that 46 percent of Santora's money came from legislators who had voted for Governor Tom Corbett's budget.
"High quality education is the first building block for nice neighborhoods, high property values, and economic growth that benefits everyone," Rongione added. "People are joining our campaign in large numbers because they know we are the only candidate who will fight back against Governor Corbett's drastic education cuts and protect our local schools."
Micozzie, 85, originally announced his retirement in January of this year. He held his seat for 36 years, and has spent 44 years total in public office.
Judging upon these fundraising numbers, the contest to replace Micozzie is quite close and still remains open enough for anyone to get a leg up between now and November.
Brittany Foster contributed to this report.