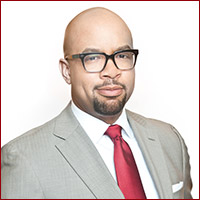 Democratic challenger Billy Smith got a serious boost today when a national women's-rights organization backed him over incumbent Rep. Margo Davidson (D-Delaware).
The National Organization for Women announced their endorsement for Smith, declaring him a champion of pro-women causes.
"Pennsylvania NOW endorses the candidates we know will fight for the women of the Commonwealth every time.  In this race, that's Billy Smith," said a statement included with the endorsement announcement.
Pennsylvania NOW does not actually have a local chapter within the district (there is one nearby in Montgomery County). As far as women's organizations in the district go, Delaware County Women's Democratic Club endorsed Davidson earlier in the primary season.
In any case, it's particularly unusual for NOW to endorse a man over a woman, particularly in a Democratic primary. So rare, in fact, that NOW was unable to produce another example besides Pennsylvania House District 164.
"Margo Davidson must begin to answer the question: Why are women abandoning her campaign?," a press release from the Smith campaign reads. " The next two months  will continue to show a complete erosion of women support for Margo Davidson's campaign; her hostile votes to close abortion clinics and drain money from public schools have alienated progressive women in the 164th and has resulted in a surge of support for Billy Smith from progressive women's organizations who recognize his unequivocal commitment to women's rights."
The "hostile vote" mentioned is from 2011, when Davidson supported a bill that increased restrictions on clinics that provided abortions. She was given much kudos from anti-abortion groups, but alienated some of her more progressive colleagues.
"Women are overwhelmingly supporting my campaign. According to our latest polling among women voters I am leading more than 5 to 1. (54% for Davidson, 11% for Smith with 35% undecided)," Davidson responded to the NOW endorsement.  "As the first woman elected to my district ever and recently endorsed by the Delaware County Democratic Party and the Women's Democratic Club of Delaware County, I know where the women in my district stand and that is with me. My record fighting to end gender pay gaps, to promote job creation and economic justice for women while promoting women and diversity for leadership roles will not change and there is no endorsement that will change these facts."
In the poll executed by Municipoll and mentioned by Davidson, 31% were still undecided on their choice in the Democratic primary, as of mid-February.