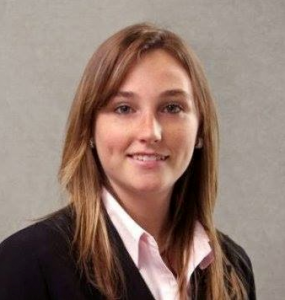 Martina White just made a big splash in the HD-170 special election.
In a race that has been more notable for the contentious Democratic in-fighting over their nomination, the GOP nominee just picked up the backing of fifteen local labor unions.
Today, White's campaign announced they are being supported by the following organizations:
FRATERNAL ORDER OF POLICE, LODGE 5
IAFF 22 – PHILADELPHIA FIREFIGHTERS
IUPAT DISTRICT COUNCIL 21
AFSCME DISTRICT COUNCIL 33
TEAMSTERS LOCAL 500
GAS WORKERS, LOCAL 686
LABORERS DISTRICT COUNCIL
DRYWALL FITTERS LOCAL 1955
IATSE STAGEHANDS LOCAL 8
GLAZIERS LOCAL 252
SPRINKLER FITTERS, LOCAL 692
UA STEAMFITTERS, LOCAL 420
PAINTERS 2011
PLASTERERS LOCAL 8
A number of labor leaders explained their support of the GOP nominee.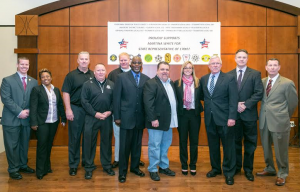 "Martina has a strong financial background and the professional experience to hit the ground running as a new State Representative and fight for local working families," said Joe Ashdale, Business Manager for District Council 21 when explaining why White received the endorsement of so many unions. "She is a moderate, common sense Republican who we trust to be part of the majority in Harrisburg giving a voice to the issues that matter to our members."
"Martina White shares our values and our vision for strong and safe neighborhoods for every resident," FOP President John Nesby said. "That's why the men and women of our police and fire fighters are giving her our support."
"Martina White represents one of the best and brightest our city has to offer. She'll stand up for working families and be a vocal advocate for bi-partisan cooperation that puts our families ahead of political gamesmanship," stated Joe Schulle of the Philadelphia Firefighters Union.
"Since day one of this campaign, I've said I care only about what's best for the people of the Northeast – not politics, and not partisanship," White responded. "I think these endorsements send a strong signal to the people of the Northeast that I stand with working families, with our seniors, and with our kids.  I am humbled and thankful for this support and will work hard everyday to honor the trust you have placed in me."
The 170th district was represented by Brendan Boyle before he was elected to Congress last November. The Democratic nominee is Sarah Del Ricci. The special election is scheduled for March 24th.