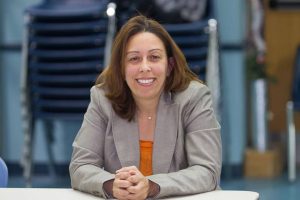 State Representative Leslie Acosta is set to resign her office.
Last September, it was revealed that the lawmaker had pled guilty to a misdemeanor charge of money laundering.
Now, Angela Couloumbis and Chris Brennan of the Inquirer are reporting that Acosta intends to resign on January 3rd.
Why January 3rd? Well, that marks the beginning of the new legislative session.
Meanwhile the battle to replace her is already underway in the Philadelphia Democratic Party and its leader Congressman Bob Brady is promising to stay out of the contest.
The 197th district consists of part of North Philadelphia.