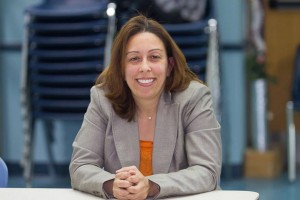 Marred by the controversy of felony charges stemming from a conflict of interest and a suspected "ghost employee," Rep. J.P. Miranda was unable to win the Democratic primary in House District 197. Instead, the race went to social worker Leslie Acosta.
Acosta received nearly 50% of the vote — 49.23% to be exact — with the other two Democratic challengers, Benjamin Ramos and Danilo Burgos, netting 21.46 % and 23.03% of the vote, respectively. J.P. Miranda brought up the rear, receiving only 6.28% of the vote and only 364 votes in total.
Former state Rep. Ramos received 1,243 votes and Burgos received 1,334. Acosta netted an impressive 2,852 votes.
This was Acosta's first run for public office. Freshman Miranda was seeking a second term in office.