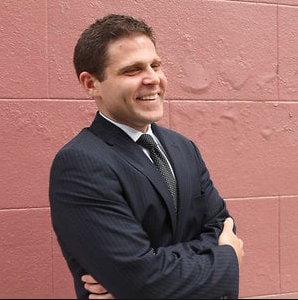 Former Army reserve officer and Philadelphia-based community organizer Jared Solomon, candidate for HD-202 representative, announced his biggest fundraising year to date Tuesday.
Solomon brought in over $75,000 last year and currently has $53,000 cash on hand.
"I am proud of what my team and I have accomplished and I am looking forward to an even stronger showing in 2016," Solomon wrote. "I think the fact that over 75% of our donations are $250 or less in size is indicative of the widespread excitement around our campaign. I know that we are not going to leave anything on the table come April 26th."
The campaign also emphasized Solomon's labor support, an area they sought to improve in after the candidate's 2014 effort. Specifically, they pointed to the backing of Local 22 of the Philadelphia Firefighters' and Paramedics' Union and Local 690 of the Plumbers Union.
"We are proud to endorse Jared for State Representative," said Andy Thomas, President of Local 22 Philadelphia Firefighters' and Paramedics' Union. "He is a proven leader and someone passionate about the well-being of his community. We need new leadership and we're confident that he will fight for us when he is a State Representative."
Solomon is challenging State Rep. Mark Cohen, who has served since 1974, for the second time after just coming up short two years ago.
The 202nd Legislative District covers parts of Philadelphia's 35th, 53rd, 54th, 56th and 62nd wards.