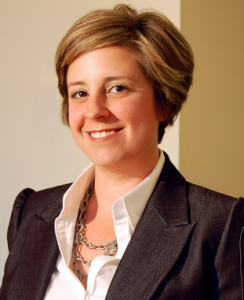 Democrat Harry Readshaw fired back today with a new ad that responds to Erin Molchany's most recent commercial — one that had accused Readshaw of misleading voters in the HD-36 race.
"Erin Molchany's attacks on Democrat Harry Readshaw? A bunch of malarkey," the ad says.
The ad touts Readshaw's credentials while attempting to knock Molchany down a peg.
"Readshaw won our Democratic Party's endorsement because he blasted Corbett's radical agenda. Erin Molchany? Rejected by our Democratic Party because she is Corbett's 'gas tax' partner."
Readshaw's ad also focuses on Molchany's "record of raising taxes."
"Molchany voted for over 140 tax hikes and fees, including Corbett's massive gas tax — the highest in America," the ad says.
Robert Witmer, Readshaw's campaign manager, had this to say about the most recent ad.
"We felt it was incredibly important to make a clear distinction between the two candidates.  Representative Readshaw was overwhelmingly endorsed by the Democratic Party, despite the inaccurate portrayal the Molchany campaign is attempting to peddle to the district. He was endorsed because he has fought Corbett tirelessly ever since the Governor took office. Any other portrayal of Harry's record is wrong, and this ad explains that to the voters."
In both Molchany's and Readshaw's latest ads, the two candidates attempt to set the record straight for the benefit of the voters.
However, Readshaw's attack sparked a wave of outspoken support from influential Pittsburgh lawmakers for Molchany — a result that Molchany's attack did not elicit for Readshaw.
"I am proud to have Erin on our team building a new Pittsburgh. These misleading attacks are not only disappointing to me as a Democrat, but also as someone who believes in our city. Pittsburgh's voters deserve better," said Pittsburgh Mayor Bill Peduto, who endorsed Molchany's candidacy for the HD-36 seat.
"The voters of South Pittsburgh deserve better than this mud-slinging from Rep. Readshaw," said Senator Wayne Fontana. "They deserve a real discussion of the issues and right now Erin Molchany is the only one focused on the issues that matter to South Pittsburgh."
City Council President Bruce A. Kraus went as far as to call Readshaw's political style as antiquated.
"There is a clear difference in this race, between the old Pittsburgh party politics and the new direction of our city. It is important to continue supporting candidates like Representative Molchany who truly represent our vision of a new Pittsburgh."
County Executive Rich Fitzgerald and Pittsburgh Councilwoman Natalia Rudiak also spoke highly of Molchany's political credentials.