Rep. Harry Readshaw (D-Allegheny) joined his primary opponent Rep. Erin Molchany (D-Allegheny) on the airwaves with a biographical ad that launched this morning.
The bright, 30-second spot details some of the highlights from Readshaw's nearly-twenty year career.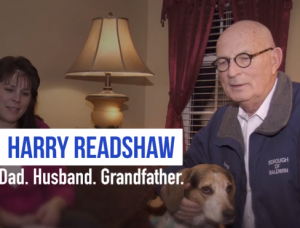 "He's a dad, husband, grandfather and a leader who has earned our trust: Harry Readshaw," a narrator reads. "He refuses a taxpayer funded car and led the fight to repeal the midnight pay raise because he's fed up with the old Harrisburg politics.
"Readshaw fought Governor Corbett's massive gas tax that funds Philadelphia's mass transit and Harry led the fight to make prescription drugs more affordable for seniors."
According to a press release accompanying the ad, "What the television ad does not highlight, due to time, is Harry's massive list of endorsements: the Allegheny County Democratic Committee, the overwhelming majority of the Allegheny County Labor Council, the Realtors Association, IBEW 5, the Plumbers 27, and a number of leaders in the 36th district have all expressed support for Rep Readshaw."
Molchany and Readshaw, both incumbent representatives, were merged into the same district after Molchany's seat moved to Lehigh County. The new seat contains mostly Readshaw's old district, a little of Molchany's and some neutral turf. 72% of voters in the new district are already his, while just 21% live in Molchany's district.
Molchany launched her first ad last Thursday.