When is a concession, a concession?
Incumbent Republican state representative Todd Polinchock currently trails Democratic challenger Brian Munroe by 406 votes in the race for the 144th District seat in Harrisburg.
Polinchock posted this on his Facebook site earlier today.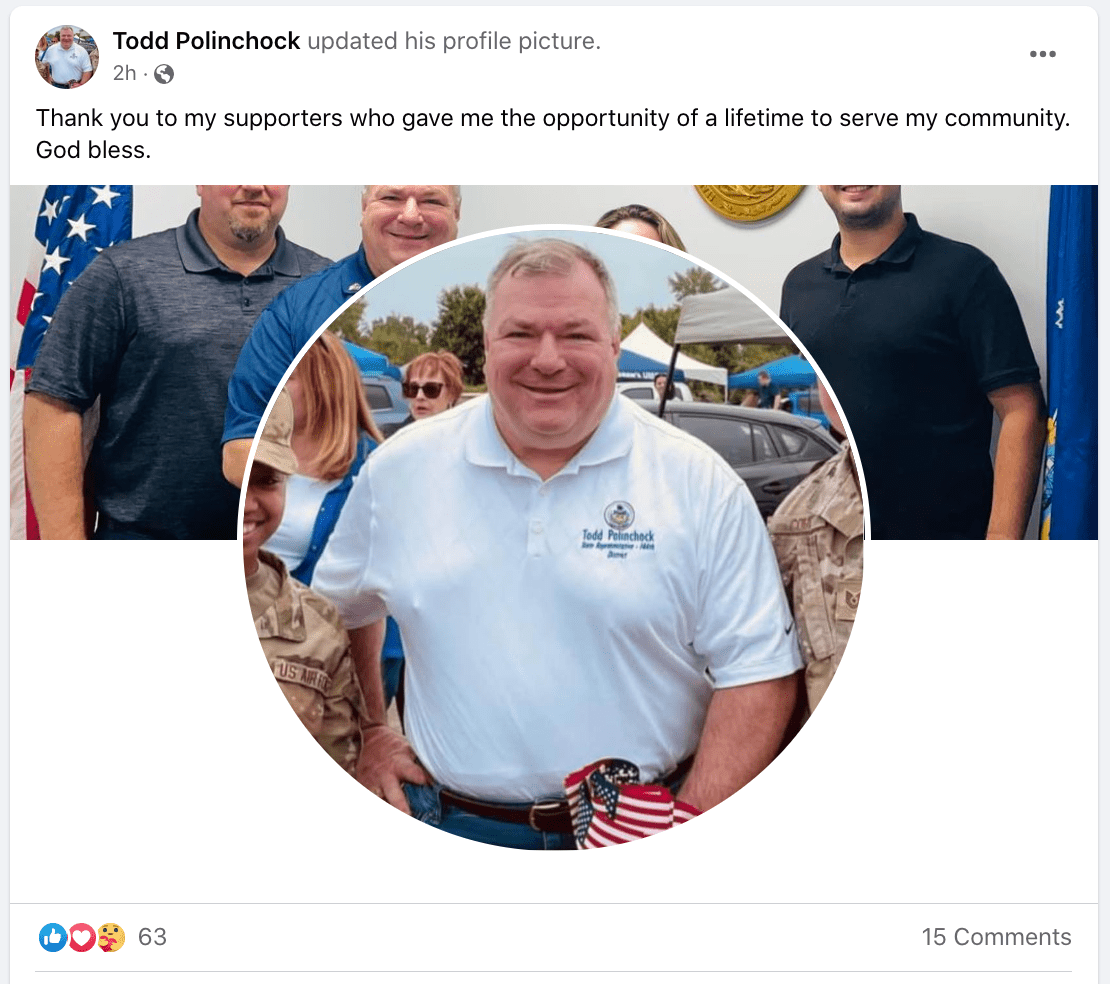 When reached for comment, Munroe, the Bucks County Clerk of Courts, indicated via email that neither Polinchock nor his campaign had reached out to the Democrat.
Trevor Southerland, executive director of the Pennsylvania House Democratic Campaign Committee, took a different view on the post.
"Unfortunately true concession calls have become quite rare over the last few years — but those aren't the words of someone who thinks he's going to be a State Representative in January," he wrote in an email.
Apparently that is also good enough for the decision desk at the New York Times, which has moved the 144th into the Democratic column.
Not only would Munroe deny Polinchock a third term in Harrisburg, but his triumph would put the Democrats one win away from the majority in the Pennsylvania House – something that Dems have not had since 2010.
A Democratic win in either the 142nd District or 151st District races would provide the margin of victory.
In the 142nd District race in Bucks County, Democrat Mark Moffa leads Republican Joe Hogan by two votes out of more than 30,000 cast. James O'Malley, communications officer for the County, reported that about 5,500 ballots remain outstanding from the Nov. 8 General Election. Included in that total are approximately 156 segregated mail-in/absentee ballots, 275 provisional ballots and 32 military/overseas ballots are from precincts within the 142nd district.
In the 151st District race in Montgomery County, incumbent Republican Todd Stephens has a 26-vote lead over Democratic challenger Melissa Cerrato out of nearly 34,000 ballots cast. There are 4,660 absentee, mail-in and military ballots pending in Montco, but no tally has been provided on provisionals.
Members of the United States Military and American citizens living abroad have until November 15, 2022, to return their ballot.