Henry to Run Cruz Campaign in PA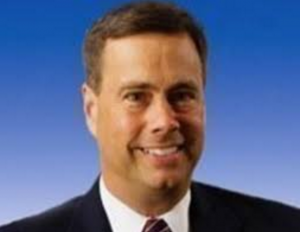 Ted Cruz's presidential campaign announced the head of their Pennsylvania operation.
Lowman Henry, Chairman and CEO of the Lincoln Institute of Public Opinion Research, will chair the Cruz campaign in PA.
Henry is a Republican state committee member and former political director for the PA GOP. He also served as Dauphin County Commissioner and was the Republican nominee for Pennsylvania State Treasurer in 1992.
"I am honored to have Lowman join our team as Chairman of our Pennsylvania campaign," Cruz's campaign stated. "He has been a conservative stalwart in Pennsylvania for over 25 years and his commitment to fighting for conservative causes in the state is unmatched. His endorsement will help consolidate conservatives across the state to take on the Washington cartel."
"In a historically strong field of contenders for the 2016 Republican nomination Senator Cruz stands out as the most dependable constitutional conservative in the field," Henry explained. "Given the large field of contenders we fully expect the Pennsylvania primary to be pivotal in 2016. That is why we have begun the process of building a grassroots organization that will position Senator Cruz to win the Pennsylvania primary and win the delegates needed to secure the nomination."
The Pennsylvania primary is scheduled for April 26th.