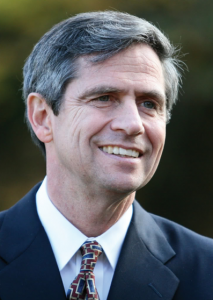 In a below-the-radar effort, former Congressman and Admiral Joe Sestak raised over $460,000 in the first three months of 2013. It's the first firm indication that he seeks to run for office in the near future.
All of the cash came from individual donors – primarily longtime Sestak supporters – most of whom contributed the federal maximum of $5,200. Almost all of the money was reported as having come in during the final two weeks of March, much of it on Sunday, March 31.
He also changed the name of his campaign committee from "Sestak for Senate" to "Friends of Joe Sestak" – though it is still designated as a U.S. Senate campaign committee.
PoliticsPA was unable to reach Sestak immediately for comment.
The Federal Elections Commission report, first posted on April 20, covers January 1 through March 31. Sestak had just over $8,600 at the end of 2012 and spent just over $10,000 on operating expenses in Q1.
The money he raised could be used for a U.S. Senate run, a campaign for his former congressional seat (PA-7), or could be transferred into a state campaign account should he choose to run for Governor.
Sestak has been coy about his political plans, telling reporters over and over that he intends to return to public service but offering few clues about which office. He has maintained a public presence via national television interviews and speaking appearances statewide.
Recently, on news that Sestak had accepted a part-time teaching position at Carnegie Mellon University, speculation surfaced that he may change his voter registration to Allegheny County. Such a move would help him against a crowded Democratic gubernatorial field from southeast Pa.
But he has denied suggestions of re-registering. A voter registration records request on April 12 showed that Sestak was not registered in Allegheny County at that time.
Sestak, 61, served in the U.S. Navy for over 30 years before his election to Congress in 2006.
In addition to his strong resume, Sestak has repeatedly demonstrated a strong ability to raise money. He brought in $3.3 million for his first race, $3.9 million for his re-election in 2008, and $8.6 million for his 2010 run for U.S. Senate. He defeated Arlen Specter in the Democratic primary, but lost to Pat Toomey in the general election.