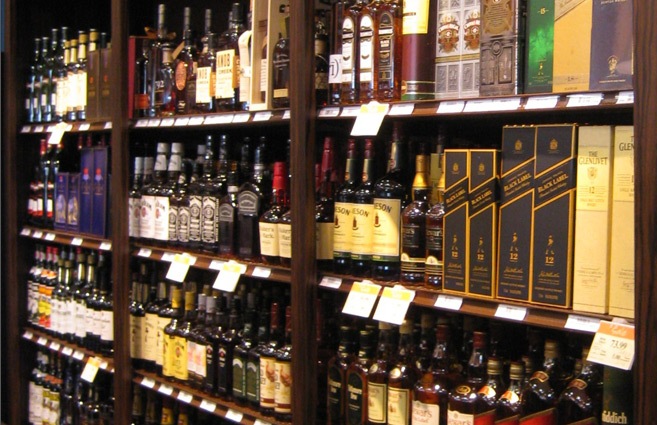 Following seven hours of debate on Thursday, the Pennsylvania House approved HB 790 105-90.  This is the furthest that any legislation has made it through the Pennsylvania General Assembly since the end of Prohibition eighty years ago.  The measure details the gradual privatization of Pennsylvania's alcohol sales system.
Liquor sales licenses would not only be available to beer distributors, but also to pharmacies, grocery, convenience, and big-box stores.  Though the measure initially calls for a hybrid system, state stores would be phased out and eventually shut down once only 100 of the current 600 stores remain.
Despite the fact that this bill is a much watered down version of Governor Corbett's original proposal, he and his staff lobbied hard for the bill.  Given the governor's current polling numbers, a win in the legislature could be crucial to his run for re-election.
Senator Majority Leader Dominic Pileggi (R-Delaware) said that he expects the Senate to take up the bill within the next month or two, where he predicts the measure will undergo additional changes.
PA GOP Chairman Rob Gleason praised the passage of HB 790 calling it "commonsense reform."  Pro free-market organization, Citizens Alliance of Pennsylvania were also supportive of the bill's passage saying,
"The members of the General Assembly who voted for final approval of HB 790 should be commended. Big Government special interests pulled out all the stops to derail this privatization effort. Today's vote brings meaningful reform to Pennsylvania's prohibition-era alcohol sales system one step closer."
The passage of the HB 790 through the House does not mean surrender on the part of union that represents 3,500 of the state's 5,000 wine and liquor store employees.  Wendell Young IV, President of United Food and Commercial Workers Local 1776 said, "We're going to do the same thing we've done for the last 40 years, we're going to fight."