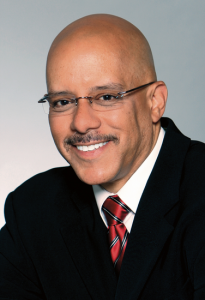 Is it possible a new candidate could throw his hat in the ring for the Senate race in 2016?
State Senator Vincent Hughes may be thinking about a run against Sen. Pat Toomey if web domains are to be believed.
The following domain addresses have been registered: Hughes4USSenate2016.com; HughesforSenate2016.com; and HughesforUSSenate2016.com.
While not definitive, registering web domain names is often one of the first signs that a potential candidate is treating a run seriously.
Vince Hughes has represented the 7th district in the State Senate since 1994 and previously served in the State House from 1987 to 1994.
The Philadelphian is currently the Democratic ranking member on the powerful Senate Appropriations Committee. He has served in a variety of leadership positions and would have the requisite name ID and fundraising prowess that are necessary in a contest for the U.S. Senate.
Former Congressman Joe Sestak has been clear for months that he intends to take on Sen. Toomey in a rematch of their 2010 battle.
Most other Democratic hopefuls, though, have dropped out. Kathleen Kane, Rob McCord, Matt Cartwright, Allyson Schwartz and increasingly Josh Shapiro all appear to be passing on a bid.
Former Congressman Chris Carney, however, recently indicated that he may run.