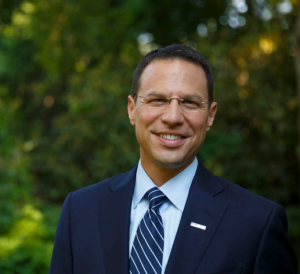 It's been a busy week in the race to replace former Attorney General Kathleen Kane.
Following Gov. Wolf's endorsement Monday, Montgomery County Commissioner Josh Shapiro has received a slew of endorsement from prominent Philadelphia politicians.
The endorsements came from State Senators Vincent Hughes and Senator Art Haywood, Sheriff Jewell Williams, State Representatives Donna Bullock and Stephen Kinsey, and councilmembers from the 2nd, 4th, 7th, and 9th districts.
"I'm humbled that Philadelphia's leaders are united behind this campaign to fight for all Pennsylvanians. We need an Attorney General who will lead the effort to reform our criminal justice system, protect our constitutional right to clean air and pure water, and fight for seniors and consumers who are being taken advantage of by dishonest businesses," said Shapiro. "I'm grateful to all of these leaders for standing with me, and I look forward to working together with each of them as Pennsylvania's next Attorney General."
"We need an Attorney General who will look at discrimination across the board, including the vast disparities in the way our schools are funded," added Senator Vincent Hughes. "Josh will be that Attorney General—he'll stand up for the rights of all Pennsylvanians."
"Our students are being denied their constitutional right to a thorough and efficient education," said Councilwoman Helen Gym. "As Attorney General, Josh will fight to protect that right and ensure our schools have the resources they need to do the job."
"Josh is the one candidate in this race who will protect the rights of all Pennsylvanians, no matter what neighborhood you live in, the color of your skin, your gender or who you love," said Marian Tasco, former City Councilwoman, leader of Philadelphia's 50th Ward and the leader of the city's Northwest Democrats.
Shapiro will be facing Allegheny County DA Stephen Zappala and Northampton DA John Morganelli in the Democratic primary on Tuesday, April 26th.