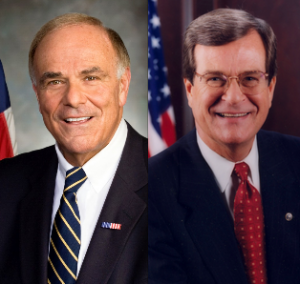 The headline may be a tad ambitious.
A number of political figures, including Former Governor Ed Rendell, will participate in a Tuesday afternoon forum at the the National Constitution Center in Philadelphia.
The National Conversation on American Unity will focus on public service, political participation, and the polarization of politics. It's part of a series presented by the Commission on Political Reform, as well as the Bipartisan Policy Center.
Other politicians to appear at the event include former Senators Trent Lott (R-MS) and Olympia Snowe (R-ME), former Governor Jennifer Granholm (D-MI), former Clinton Agriculture Secretary Dan Glickman and former Bush 43 Education Secretary Margaret Spellings.
This forum is the second of the series, with the first being held at the Ronald Reagan Library in California. The next is scheduled for October 15th at Ohio State University.
The event is scheduled to stream live Tuesday at 1 p.m.