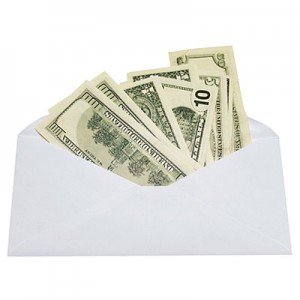 Just over a week ago, the news broke that the Attorney General's office shut down a flawed sting operation that taped at least four state legislators accepting cash gifts from a lobbyist; now, three state senators have introduced legislation to ban such gifts.
One such plan comes cooperatively from Senators Baker and Smucker, which would ban all monetary gifts to legislators, and they intend to introduce additional legislation that would prohibit such gifts to Senate staff.
"As revelations and allegations about the conduct of public officials in Pennsylvania continue to weaken public confidence in the General Assembly, it is imperative that we make significant, immediate changes," Senator Baker said. "A ban on cash gifts to legislators will be a strong step forward."
"Banning cash gifts to legislators is long overdue," Senator Smucker said. "As recent events have unfortunately demonstrated, Pennsylvania continues to be behind the curve nationally in regard to strong ethics rules and laws. We must, and we can, do better."
The Leach legislation is similar, but also includes a ban on campaign contributions given in cash over $50.
"We've all read recently about allegations of legislators accepting large cash gifts from a lobbyist. I obviously do not know the truth of any of those allegations, however in reading the press accounts of the investigation and the allegations that emerged, I was troubled to learn that there was no legal prohibition against accepting such gifts if they had been offered," he said.
Leach added, "I understand that if a gift exceeds the limit, it must be disclosed. However, the nature of cash makes it much more difficult to detect a failure to disclose such as was alleged in the recent investigation. It is critical that there be the maximum possible transparency so that the public may know who is attempting to influence their lawmakers. Cash in envelopes is antithetical to this transparency."
The renewed fervor for a ban on cash gifts is clearly the result of the Philadelphia sting investigation. According to the investigation, State Rep. Ronald G. Waters (D-Philadelphia) reportedly accepted $7,650 in bribes, while State Rep. Vanessa Brown (D-Philadelphia) accepted $4,000, State Rep. Michelle Brownlee accepted $3,500 (D-Philadelphia), and State Rep. Louise Bishop (D-Philadelphia) accepted $1,500. Traffic Court Judge Thomasine Tynes was also implicated for accepting a $2,000 Tiffany bracelet. All those allegedly accused are African American and members of the Democratic Party.
The reasons for not pursuing charges in the three year investigation were fourfold, according to Kane's office: traditional law enforcement techniques and reporting were not used; the case was poorly managed, the credibility of the confidential informant was gravely damaged; and there was evidence of racial targeting.
At this point, it doesn't appear that anything will be done with the tapes from this investigation, but these new bills in the Senate may serve to deter similar incidents in the future.