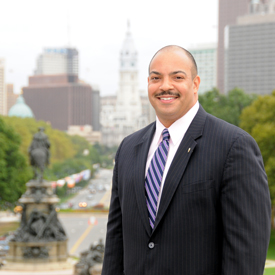 District Attorneys probably shouldn't be seen with indicted lawmakers…especially at fundraisers.
According to PhillyClout, Philadelphia District Attorney Seth Williams made a surprise appearance at State Senator Larry Farnese's fundraiser last night.
The problem? Farnese was indicted on thirteen counts last month. These charges include: one count of conspiracy, five counts of wire fraud, one count of mail fraud and six counts of unlawful activities involving interstate or foreign commerce.
The goal of all this was to bribe enough people to become a Ward Leader.
Furthermore, not only did Williams show up, but he also got a shout out from Farnese.
Williams, who is already under fire for his employment of Frank Fina and others involved with sending lewd emails, surely doesn't need another controversy.