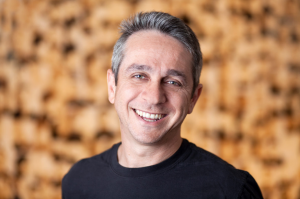 The largest newspaper in Pennsylvania's largest city has a new leader.
Josh Kopelman is the new Chairman of the Philadelphia Media Network. The PMN oversees Philly.com, the Philadelphia Inquirer and the Philadelphia Daily News.
Kopelman is replacing H.F. "Gerry" Lenfest, who will stay on as a member of the board and will continue to lead the division's Institute for Journalism in New Media.
"Great cities need a great independent source of journalism," Kopelman stated. "They need investigative reporting. I think the Philadelphia Inquirer, Daily News, and Philly.com play a critical role in our city."
"[Kopelman's] young, he's smart, and he's dedicated to PMN and its future," Lenfest responded. "Journalism is important, but how it's going to survive in the digital age takes people like Josh Kopelman to help us figure it out."
A venture capitalist, Kopelman's most prominent business was Half.com, which he was able to sell to ebay in 2000. He is 45 years old and a graduate of Wharton Business School.