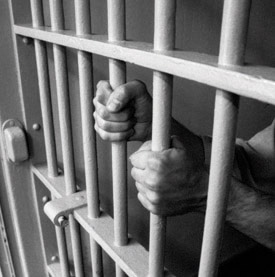 According to federal prosecutors, members of the Philadelphia Ironworkers Local 401 allegedly used extensive intimidation tactics to convince construction contractors to hire unionized workers.
The Ironworkers 401 is a politically prolific union, endorsing many candidates and providing substantial financial backing. In instances like this of malfeasance from a donor, candidates are often urged to return contributions to avoid negative advertising linking them to the poor behavior of their supporter, but they are not bound to do so.
A handful of Pennsylvania politicians currently running for office this spring have received backing from the Ironworkers Local 401 union, including businesswoman Shaughnessy Naughton (PA-8), State Rep. Brendan Boyle (PA-13), Congresswoman Allyson Schwartz (PA-Gov) and Bradford County Commissioner Mark Smith running for lieutenant governor.
Naughton has said that she will donate the money given to her campaign by Local 401 to charity and Schwartz has sent a donation of $10,000 to the International Association of Firefighters Charitable Foundation in response to the allegations.
Smith only received the union's endorsement, and did not garner a donation from Local 401.
State Rep. Boyle received $10,000 from the organization, and will not be returning their contribution.
"Certainly we don't condone any of the alleged actions of a few individuals.  But nor do we think it's fair to impugn the reputations of the thousands of Ironworkers in this local, or the tens of thousands of hard working members of the building trades," said Boyle.
"This alleged incident shouldn't be used as an excuse to attack the important work unions do to reduce the growing gap between the rich and everyone else.  I'll never back down from defending the interests of working and middle class Americans."
Joseph Dougherty, the Local 401's leader and business manager, is accused of supporting and encouraging the behavior of union members who allegedly sabotaged construction equipment, physically harmed non-union workers, and set fire to construction sites.
According to the FBI's press release, the group is collectively charged with charges RICO (Racketeer Influenced and Corrupt Organizations) conspiracy, violent crime in aid of racketeering, three counts of arson, two counts of use of fire to commit a felony, and conspiracy to commit arson.
It is believed that the union assembled "goon" squads — with one group referred to as the "T.H.U.G's," or "The Helpful Union Guys" — to carry out their intimidation and vandalization attempts.
The list of charges and incidents of intimidation go on extensively.
Ironworkers' international has officially denounced and distanced themselves from the crimes that Local 401 is charged with.
"We have never and will never tolerate any of the alleged acts contained in the accusations," union president Walter W. Wise said.
If convicted, they could receive a minimum of 35 years in prison, with a maximum sentence reaching as high as 130 years.