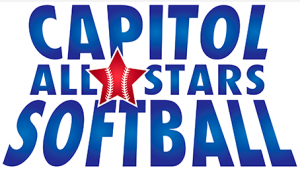 On a normal evening in late September, the Harrisburg Senators' double-A baseball season complete, the lights on City Island are off.
But on Sept. 30, different senators will be playing at Harrisburg's Metro Bank Park.
About 50 members of the Pennsylvania legislature will cross party lines next Monday to run the baselines for the first Capitol All-Stars legislative softball game. Sponsored by Pennsylvania Cable Network and the Pennsylvania Legislative Services, the game will benefit Hunger-Free Pennsylvania and Feeding Pennsylvania.
It's inspired by the Annual Congressional Baseball Game for Charity held every year at Nationals Park in Washington, DC.
The game will split lawmakers into Eastern and Western. Teams include a mix of Democrats and Republicans, state senators and state representatives.
Senate Majority Leader Dominic Pileggi (R-Delaware) will captain the Eastern team along with House Minority Leader Frank Dermody (D-Allegheny), who was sporting enough to play the opposite side of the state. The team has nine Republicans and 16 Democrats.
The Western side of the state's team, with 13 Republicans and 12 Democrats, will be led by Speaker of the House Rep. Sam Smith (R-Jefferson) and Senate Minority Leader Jay Costa (D-Allegheny).
The slugfest begins at 5:30 p.m. on Sept. 30, and has no rain date. PCN recommends a $5 donation for entry into the ballpark for the game, or a nonperishable food item donation. The game, which will last seven innings, will be broadcast on PCN and online at pcntv.
Feeding Pennsylvania and Hunger-Free Pennsylvania are the state's premier organizations for food banks and other charitable services.
Here is the eastern Pa. team roster:
Rep. Bill Adoph
Sen. Lisa Boscola
Rep. Brendan Boyle
Sen. Mike Brubaker
Rep. Tina Davis
Rep. Pam DeLissio
Rep. Madeleine Dean
Rep. Gene DiGirolamo
Sen. Larry Farnese
Sen. John Gordner
Sen. Vincent Hughes
Sen. Daylin Leach
Rep. David Maloney
Sen. Bob Mensch
Rep. Duane Milne
Rep. Tom Murt
Rep. Ed Neilson
Rep. Eddie Pashinkski
Rep. Mike Schlossberg
Rep. Brian Sims
Rep. Mike Sturla
Rep. Greg Vitali
Sen. John Yudichak
And here is the western Pa. team roster:
Sen. Rich Alloway
Rep. Bryan Barbin
Sen. James Brewster
Rep. Jim Christiana
Sen. Jake Corman
Rep. Paul Costa
Rep. Sheryl Deloizer
Rep. Keith Gillespie
Rep. Glenn Grell
Rep. Patty Kim
Rep. Rob Matzie
Rep. Ron Miller
Rep. Brandon Neuman
Rep. Jeff Pyle
Rep. Dave Reed
Rep. Mike Regan
Rep. Tom Sankey
Sen. Matt Smith
Sen. Tim Solobay
Rep. Jerry Stern
Sen. Rob Teplitz
Rep. Jake Wheatley
Sen. Sean Wiley