Democrats and Republicans fight over a special election date, a series of new faces take control of city halls throughout the commonwealth, and two more members of Congress pledge their support to Joe Biden's presidential campaign. All of that and more are in this week's Ups and Downs. 
Every week PoliticsPA sends an exclusive extra Up or Down to Playbook subscribers. See who gets the extra up or down next week: sign up here.
Special Election Date Squabble. Three House vacancies will be filled on March 17, 2020. The fight isn't over the date coinciding with the feast of St. Patrick, but House Democrats and some local elections officials who say it would be better to coincide with the state's primary. House Republicans say the special election date is consistent with two vacancies that were formed last year, while Democrats state that a later date would not confuse voters and would save the taxpayers money, according to WITF. 
New City Hall Leadership. There's a lot of new faces leading some of the state's largest City Hall's. Eddie Moran became the first Latino mayor of Reading, Paige Cognetti was sworn-in as the first woman mayor of Scranton, and George Brown is now officially the mayor of Wilkes-Barre. In addition to these new mayors, the largest cities and counties of the state have new leadership as well. While Darrell Clarke remains City Council president, Cherelle Parker is the new majority leader in Philadelphia, Patrick Catena was voted to be the new president of Allegheny County Council, and at the "11th hour" Pittsburgh City Council unanimously voted to make Councilor Theresa Kail-Smith Council President. 
Bud Cook. An incumbent never wants to face a primary challenger, especially following a race in which that elected official only won by 11 votes, but it's even less welcomed when the primary challenger has support from a GOP colleague. State Sen. Camera Bartolotta (R-Washington) is supporting the campaign of Tony Bottino, president of the Monongahela Area Chamber of Commerce, over state Rep. Bud Cook (R-Washington), citing "misogynistic language and insufficient representation, according to the Observer-Reporter. The Pennsylvania Capital-Star delved deeper into the standoff between Bartolotta and Cook and although Cook wouldn't directly address her allegations of misogyny, it is a story that is sure to follow the incumbent into the primary and possibly beyond. 
Tom Wolf. All 67 counties have bought in. Dauphin County agreed to purchase new paper-trail voting systems under the state law that will help fund the upgrades aimed at ensuring integrity in future elections in Pennsylvania. The Wolf administration said that each machine having a paper trail for every vote taken in the 2020 election was the governor's goal and with Dauphin County, who was previously the last holdout, signing on shows Wolf's plan is taking shape. 
Fitzpatrick Legacy. Sadly, former Rep. Mike Fitzpatrick (R-Bucks) died this week at the age of 56 after a battle with melanoma. Fitzpatrick spent nearly two decades shaping politics in Bucks County from serving as commissioner as commissioner starting in 1995 until winning a race for the U.S. House in 2004, where he served four terms. Leaders from Bucks County and beyond have offered their condolences to a man who played a significant role in his hometown. 
Matt Cartwright. The Lackawanna County Democrat won by nearly double digits in his past two reelection bids in a Trump friendly district, but the elections analysts at the Cook Political Report have changed the rating from Lean Democratic to Toss-Up. The rating change from David Wasserman at the Cook Political Report is a result of Cartwright joining the rest of the Democrats in the state in voting for both articles of impeachment against President Donald Trump. Wasserman also added that the amount of money being spent by outside GOP groups in the Scranton marker plus the entrance of Earl Granville, a decorated war veteran, played a factor in changing the race to a toss-up. Since the rating change, Cartwright has also drawn another Republican challenger in former Hazleton Mayor Michael Marsicano. As of now, Cartwright and Rep. Scott Perry (R-York) are the two races in the state deemed as Toss-Ups.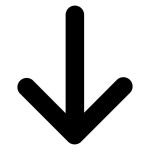 Uniontown. Antoinette Hodge will be sworn-in as treasurer of Uniontown afterall, but she faced obstacles to officially take office. Hodge filed a lawsuit after she was denied being sworn-in, accusing certain officials of racism as the motivating factor of prohibiting her of taking office. While the city disputes the lawsuit and a councilmember "strongly denies" the charge from Hodge, she will be sworn-into office on Monday. 
Joe Biden. The endorsements are somewhat expected, but it's still significant for the Scranton native seeking the Democratic Party's presidential nomination. On Sunday, Reps. Chrissy Houlahan (D-Chester) and Conor Lamb (D-Allegheny) announced their support for Biden's presidential campaign. While Biden has remained at the top of various Democratic primary polls in the state, he can now also boast about having support from a majority of the state's Democratic Congressional delegation, while no other representative to date in the state has endorsed another Democratic presidential hopeful. 
G. Roni Green, Wanda Logan. No, you are not having Déjà vu. There is indeed another special election in the state House's 190th District in a month, but applause is still warranted for the two candidates that will be on the ballot. The favorite for the Democratic friendly district will be G. Roni Green, a business agent for SEIU Local 668, who was selected by Democratic ward leaders, while the Republicans selected Wanda Logan, a business owner and former Democrat who left the party for a number of reasons, including corruption at the local level. 
Coughlin Brothers. Monday night was a memorable one for Kevin and Frank Coughlin. Kevin Laughlin was sworn in as the new mayor of Nanticoke City, while his brother Frank, the mayor of Plymouth Borough, watched on, according to the Times Leader. Frank was appointed mayor of Plymouth Borough in October after Mayor Thomas McTague passed away, but will serve until the late mayor's term expires. It's not common to see two brothers serve as mayors simultaneously in the same state, let alone as Frank said "in a five or six-mile radius."  
TWEET OF THE WEEK 
#ButterGritty 
The people asked for Butter @GrittyNHL and today we delivered.

Behold. The 2020 #PAFarmShow butter sculpture.

Shoutout to special guests Swoop and Steely McBeam.

You can see the sculpture in all its glory at the Farm Show, open January 4-11: https://t.co/GKo9bFtkp0 pic.twitter.com/6GG8kkZYz7

— Pennsylvania (@PennsylvaniaGov) January 2, 2020