A Philadelphia Democrat faces prison time one month after resigning from office, social media posts in a Congressional and state House race makes news for local news outlets, plus the House Minority Leader offers an endorsement in the crowded PA8 GOP primary. All of that and more are in this week's Ups and Downs. 
Every week PoliticsPA sends an exclusive extra Up or Down to Playbook subscribers. See who gets the extra up or down next week: sign up here.
Movita Johnson-Harrell. One month after the West Philadelphia Democrat resigned from the state House after being charged with theft, perjury, tampering with public records along with other crimes, the Philadelphia Tribune reports that Johnson-Harrell pleaded guilty and faces three months in jail and was also sentenced to 8 ½ months of house arrest of must repay the nonprofit.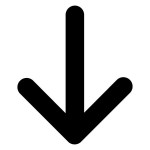 Vaughn Spencer. Former Reading Mayor Vaughn Spencer's appeal to cut his 8 year federal prison sentence was unsuccessful. The Reading Eagle reports that Spencer, who was convicted by a jury in August 2018 on 11 counts of bribery, conspiracy, and fraud for his role in pay-to-play and bribery schemes aimed at eliminating city campaign contribution limits, was denied by a three-judge appeals panel who said his argument in cutting the sentence was "legally and factually misguided."  
Tom Neafcy. The Limerick Township supervisor received the unanimous endorsement from the Montgomery County Republican Committee over former state Rep. Tom Quigley (R-Montgomery) for the 146th state House District, according to Montgomery Media. The seat is held by state Rep. Joe Ciresi (D-Montgomery), who was elected in 2018 after defeating Quigley by 11 points.
Andrew Meehan. Rep. Brian Fitzpatrick's (R-Bucks) primary challenger Andrew Meehan, received some pushback this week from the Bucks County Republican Party over a number of newly discovered issues that resulted in the local party saying that they find his candidacy "inconsistent with our shared values of individual liberty and personal freedom." The Philadelphia Inquirer reports that the Bucks County Republican Party accused Meehan of making several "discriminatory" remarks on social media, attempted to secretly record an interview with party officials, and lying about a DUI conviction from 2007. Meehan fought back on the issues of the various social media posts saying that they were taken out of context, while he did acknowledge the DUI he pleaded guilty to saying he "greatly regrets that incident and have not had any other like it before or since." The Fitzpatrick campaign uploaded a video to YouTube last week titled "Convicted Criminal Andy Meehan" that highlights the DUI conviction and said that the challenger "wants to destroy the GOP" and called him "dangerous," "unstable," and "unelectable." Levittownnow.com reported that Meehan's campaign responded to Fitzpatrick's attack ad saying that if "Fitzpatrick cared about drunk driving deaths, he would fight against the epidemic of Americans killed every year by drunk driving illegal aliens."
Heather Kass. A Democrat attempting to seek the party's nomination following the news that state Rep. Harry Readshaw (D-Allegheny) will not seek reelection is facing backlash from a series of controversial Facebook posts she made in the past 5 years that "appear to be pro-Donald Trump, unsympathetic and angry toward those on public assistance, pro-gun and unsympathetic toward opioid addicts," the Pittsburgh Current reports. Kass has received the endorsement from Readshaw, but Pittsburgh City Councilor Anthony Coghill withdrew his endorsement after finding out about the previous social media posts. After the story was published, Kass addressed the previous social media posts acknowledging that they were hers and said she "regrets" it and called it "completely out of character for me." The Pittsburgh Current reports that she "apparently plans to stay in the race." Kass and Jessica Benham, a disability-rights activist and community organizer, are currently the two Democrats seeking the seat. Readshaw ran unopposed in his most recent reelection bid in 2018. 
Earl Granville. The GOP primary for the 8th Congressional District in Northeast Pennsylvania seems to be growing by the day, with 6 candidates formally announcing a bid in hopes of facing Rep. Matt Cartwright (D-Lackawanna), one Republican has already secured the support of the House Minority Leader Rep. Kevin McCarthy (R-CA). Earl Granville, a decorated war veteran and veterans advocate, received McCarthy's endorsement this week for the Trump friendly district.  
Bobby Henon. Despite the Northeast Philadelphia Democrat losing his spot as Majority Leader for City Council, Henon will chair "two important committee chairmanships, regaining political clout while fighting a federal indictment," according to the Philadelphia Inquirer. Henon will serve as the Chair of the Committee on Licenses and Inspections, which the Inquirer describes as "an important role for his political base in the building trade unions," and will also lead the Committee on Public Property and Public Works. The Inquirer dubbed Henon as "one of the winners" for committee assignments for the next four-year term. 
Philadelphia School District. The Philadelphia teachers' union fights back. The Philadelphia Inquirer reports that leaders of the Philadelphia Federation of Teachers filed a lawsuit on Monday against the School District, accusing it of failing to protect the nearly 125,000 students and 13,000 employees from asbestos hazards. The Inquirer reports that a majority of the schools in the district contain asbestos, which is "not considered dangerous if kept in good condition," but since October the district has closed six schools after discovering of "damaged asbestos that the district's environmental inspectors had either missed previously or the district failed to repair or remove." 
Legacy of Tony May. The longtime political strategist and former journalist died Monday at the age of 77. CBS21 described May as a "staple of Pennsylvania politics and public relations for decades." He most recently worked for Triad Strategies, and previous stops include serving as a columnist for PennLive, regular contributor with CBS21, communications director to the late Gov. Bob Casey and press secretary for the late Gov. Milton J. Shapp. 
TWEET OF THE WEEK 
Was the news of former Lt. Governor Mike Stack, or "Mikey Stacks", pursuing a career in Hollywood truly the story of the week?
Ah ha! THIS is that lucrative private sector career that we kept hearing was next for Speaker Turzai. https://t.co/JhnSnn24rj

— Mike Schlossberg (@MikeSchlossberg) January 23, 2020
Bonus tweet for the Philadelphia Inquirer's Allison Steele referencing the biggest story in the Pennsylvania mascot world this week. 
Is this about Gritty or https://t.co/8G04qKKuEi

— Allison Steele (@AESteele) January 23, 2020