A PA Republican is mentioned in a New York Times report about a plot to oust an Attorney General, Philadelphia Mayor Jim Kenney receives pushback over a report on summer protests and COVID-19 vaccine rollout, plus the former Dem House Leader lands a new job. All of that and more are in this week's Ups and Downs.
Every week PoliticsPA sends an exclusive extra Up or Down to Playbook subscribers. See who gets the extra up or down next week: sign up here.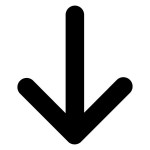 Scott Perry. Last Friday night, Pennsylvania Democrats on Twitter were playing a game of #GuessCoup, when a New York Times report was released that detailed a lawmaker from the commonwealth playing an active role in introducing President Donald Trump with an attorney, Jeffrey Clark, a Northeast Philadelphia native, in a plan to oust the Acting Attorney General, although Trump never went through with the plan. A few days later, the New York Times confirmed that it was Rep. Scott Perry who made the introduction with the lawyer who shared Trump's view that fraud had "affected the election results." A flurry of Pennsylvania Democrats called on Perry to resign as a result of his role in the meeting. Perry confirmed the New York Times report.  
Jim Kenney. Although the Philadelphia Mayor has floated a bid for Senate and Governor, he had a bad week in the city he leads. Both stories have significant local impact, while one made national news. Starting with the ongoing local debacle – Philadelphia cut ties with what started out as a non-profit, Philly Fighting COVID, that was selected to be the city's first mass vaccination clinic. Philly Fighting COVID, which was run by a 22 year-old Drexel graduate student without a background, came under fire when it was also learned that he took vaccines home to give to friends. In an interview on the Today show, the head of Philly Fighting COVID defended his decisions that have caused outrage in Philadelphia, while residents wonder how the city greenlighted this partnership. The other cause for anger at Kenney comes from a released report from Philadelphia City Controller Rebecca Rhynhart's report on the city's response to protesters following the murder of George Floyd. 
Donald Trump. What will a "post-Trump" GOP look like? In Pennsylvania, not much different at all from when the former GOP president was in office. The New York Times and Politico both released stories this week showing how much the state party is still impacted by the influence of the now former President. Not only is the former president's impact still felt in the state party, it appears that is even growing. 
George Dunbar. The Westmoreland County Republican was named the new PA House GOP Caucus Chairman this week. Dunbar takes over in difficult circumstances: replacing the late state Rep. Mike Reese. His colleagues on both sides of the aisle wished him the best. 
Lou Rivera. The York County Democratic Party said it "strongly recommends" that the Democrat serving on York City Council resign following an investigation from the York Daily Record/Sunday News that Rivera has engaged in a "pattern of sexual misconduct." Rivera's attorney has disputed the allegations, according to the York Daily Record and the Councilman remains silent following the calls from fellow Democrats to resign.  
Alison Beam. The state has a new Health Secretary. Wolf announced his intentions to nominate Alison Beam, his Deputy Chief of Staff, to serve as the Secretary of the Department of Health. 
Frank Dermody. The Allegheny County Democrat lost his bid for reelection in 2020, but has landed a new job, that pays even higher than his previous role. On Thursday, new Democratic Leader Joanna McClinton announced that Dermody has been named as the newest member to the state's Gaming Control Board. PennLive reports that the new role pays $145,000 yearly, while he earned close to $131,000 as House Democratic leader.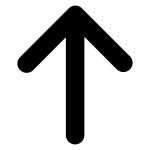 Ukee Washington. #WeStandWithUkee. A Los Angeles Times investigation detailed reports of racism and misogyny at CBS3 in Philadelphia. Washington, the longtime Philadelphia news anchor, is mentioned in the report by executives allegedly calling Washington "just a jive guy" and say that "all he does is dance." Washington responded to the allegations of racism by thanking supporters of his for speaking out and saying that the type of behavior cannot be tolerated and said he is keeping the faith. 
Nickole Nesby. The mayor of Duquesne was censured this week by City Council by a 4-1 vote, with the lone dissenting vote being Nesby, according to KDKA. The decision to censure the mayor stems from an incident on January 15 in which "police arrested a woman for attending a private meeting with the mayor in her office, despite residents not being allowed inside City Hall because of the COVID-19 pandemic. KDKA reports that Nesby claimed the meeting was about the woman's water bill, while Council alleges that the woman is the mayor's personal assistant. 
Patrick Solano's Legacy. Solano, a World War II veteran from Northeast PA, died at the age of 95. Solano served under nine governors in Pennsylvania and although he was a lifelong Republican, he "loyally served" under Democrats and Republicans alike and was "seen as a bipartisan dealmaker," according to the Citizens Voice. 
TWEET OF THE WEEK
The Delaware River . . . And like George Washington, I always leave @NJGov to return to PA. https://t.co/LiJVnmpmCI

— US Rep Brendan Boyle (@RepBrendanBoyle) January 26, 2021