Another Philadelphia Democrat is indicted, Pennsylvanians have mixed feelings about fracking, and the PAGOP endorses candidates for three statewide offices. All of that and more are in this week's Ups and Downs. 
Every week PoliticsPA sends an exclusive extra Up or Down to Playbook subscribers. See who gets the extra up or down next week: sign up here.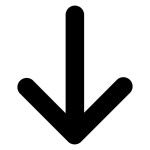 Kenyatta Johnson. Philadelphia now has two indicted sitting Democratic councilmembers. On Wednesday, City Councilman Kenyatta Johnson, and his wife, consultant Dawn Chavous, were named in a 22-count indictment alleging a "wide-range racketeering conspiracy and related crimes, including bribery, honest services fraud, wire fraud and tax offenses." Johnson said he will plead not guilty and was back in council chambers one day after the indictment. Johnson and his wife surrendered on federal corruption charges on Friday and pleaded not guilty. 
DeFoor, Garrity, and Heidelbaugh. The Pennsylvania Republican Party has their endorsed candidates for the three statewide offices on the ballot in 2020. Last weekend at their winter meeting, the state party endorsed Iraq War veteran and businesswoman, Stacy Garrity, for Treasurer and former Allegheny County Councilwoman Heather Heidelbaugh for Attorney General by voice vote. The endorsement for Auditor General was not as straightforward. Dauphin County Controller Tim DeFoor received the endorsement from the state party after 1 round of voting, besting former Lancaster County Commissioner Dennis Stuckey and state Rep. Cris Dush (R-Jefferson). While Garrity and Heidelbaugh appear to have a clear path to their party's nomination, the race for Auditor General may not be over quite yet though. Stuckey told PoliticsPA after the meeting that he planned on honoring his pledge of withdrawing his bid if he didn't receive the state party endorsement, but Dush sounded more likely to stay in the race, saying that he hadn't made his mind up or not whether to drop out, but said he'd hope a potential race against DeFoor could be done as "gentlemen" and that it "can put a position Republican message out there." 
Daylin Leach. The path to another term seems a little easier for the embattled Democratic state Senator in the Philly suburbs. According to the Philadelphia Inquirer, Leach's reelection chances received a "boost" after the Montgomery County Democratic Committee failed to endorse a candidate in the six candidate race for the Democratic nomination in the 17th state Senate District. The Inquirer reports that Amanda Cappelletti received the highest vote total in the second round of voting, but fell five votes short of winning the endorsement, with Leach coming in second place. 
State Inspector General's Office. How are Pennsylvanian's supposed to know when the state's watchdog on wasteful spending wastes taxpayer money? Spotlight PA released a report this week sharing that the state inspector general's office spent nearly $160,000 on pistols, ammunition, and related equipment that its investigators are not legally allowed to carry. And yes, Pennsylvania taxpayers are on the hook for this mistake. 
Pennsylvania's 2024 Primary Role? Pennsylvania's role in the general election has been a central point of discussion among all of the national outlets, but could the keystone state have an elevated role in helping select either of the major parties select their nominee? The state Senate unanimously approved a bill that would move the state's primary elections in presidential election years by five weeks, starting in 2024, placing the primary on the third Tuesday in March in all presidential election years as opposed to the current law that places the date on the fourth Tuesday in April. The bill will now go to the state House for approval. 
Fracking. The topic of fracking has emerged as a key issue among voters in Pennsylvania. Even this week, the New York Times released a half-hour long podcast titled "The Swing Issue That Could Win a Swing State" highlighting the importance of fracking natural gas can play in determining who wins the keystone state. Later in the week, a Franklin and Marshall College poll showed Pennsylvanians have mixed feelings about fracking. 48% of voters said they support shale gas drilling in the state, while 44% oppose it. However, 49% of voters think the environmental risks outweigh its economic benefits, while only 38% believe the economic benefits outweigh the environmental concerns. One thing is certain that this is just the beginning of hearing about fracking leading into the April primary and November's election. 
Tom Killion. A bill sponsored by the Delaware County Republican aimed at reforming the state's DUI laws passed with ease through the state Senate by a 43-6 vote. The reforms, known as "Deana's Law" would increase penalties for "repeat drunk drivers and implement new technology aimed at alerting law enforcement of possible infractions before drivers can get behind the wheel," according to the Delco Daily Times. Senate Bill 773 now moves to the state House, where it is expected to be referred to the Transportation Committee.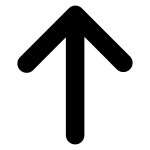 Eugene DePasquale. The DCCC's red to blue program released their first round of candidates they are supporting in 2020 and one of the twelve candidates is a Pennsylvania Democrat. Auditor General Eugene DePasquale, who is seeking the Democratic Party nomination for the 10th Congressional District held by Rep. Scott Perry (R-York), was placed in the DCCC's first round of candidates in their "red to blue" program.
GOP State House, Senate 2020 Chances. Democrats think this is their best chance at regaining control of both chambers in the state legislature in awhile, but the ratings analysts at the Cook Political Report say that the odds still "lean" in the Republicans favor. Louis Jacobson writes that the Democrats have a "shot at taking over at least one chamber, although the GOP starts the cycle with an edge." 
Kevin Steele. The Montgomery County District Attorney was awarded the 2019 Pennsylvania Governor's Victim Service Pathfinder Award for Allied Professional. The award, presented by Gov. Tom Wolf, highlights the recipients' "achievements and honor the contributions they have made to their communities," according to the Pottstown Mercury.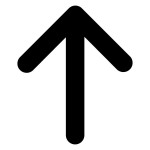 Jim Kenney. Philadelphia Mayor Jim Kenney became engaged to his girlfriend, Letitia Santarelli in December, local news outlets reported this week. A Kenney spokesperson said that they do not believe any mayor has married while in office, although the recently sworn-in second term mayor has not commented on when the wedding will be. 
TWEET OF THE WEEK 
Thank you to LevittownNow.com's Tom Sofield for sharing this…..interesting choice of words of an endorsement made in Pennsylvania's 1st Congressional District. 
Got two texts from political folks already.

One of them: "MY GOD"

What are "Levittown smarts" and "Upper Bucks sensibilities?" #PA01 pic.twitter.com/GFuzkfJ8e4

— Tom Sofield (@BuxMontNews) January 30, 2020
The arrow related to Kenyatta Johnson was updated to add that Johnson and his wife surrendered on federal charges and pleaded not guilty.