A state Senator is seated after a residency dispute, a Mayor is being forced to vacate his office just one day after his term begins, and a controversy ensues between Philadelphia's Mayor and City Council president after this year's Mummers New Years Day Parade. All of the and more are in this week's Ups and Downs.
Every week PoliticsPA sends an exclusive extra Up or Down to Playbook subscribers. See who gets the extra up or down next week: sign up here.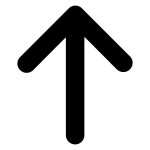 Lindsey Williams. The dispute between the newly sworn-in state Senate and Senate President Pro Tempore was settled before the new year, which is presumably a win for both sides. The status of Sen. Williams' residency was in question for over a month until the Friday before the New Year when state Sen. Scarnati said he believed the documents provided by Williams showed she was being "truthful" about her move, avoiding the rare/possible swear-in showdown of whether to seat the newly elected senator or not. Williams was seated on Tuesday.
Minimum Wage Advocates. "All of the neighbors have gotten a raise, why not us," presumably those fighting for a higher statewide minimum wage. Pennsylvania enters 2019 with the same $7.25 an hour minimum wage as the federal government. According to PennLive, each state bordering PA; Delaware, Maryland, New Jersey, New York, Ohio, and West Virginia all have minimum wages higher than the federal level minimum. Delaware, New Jersey, New York, and Ohio all saw increases taking effect at the start of this year.
LGBT Advocates. State Rep. Daryl Metcalfe's views on LGBT rights have been well documented. This week the conservative firebrand was moved out of his chairmanship of the State Government committee, where he has blocked any effort to pass non-discrimination legislation for years. He was awarded the chair of the Environmental Resources and Energy Committee. This move is the first ray of real hope at passing some LGBT-friendly legislation in a decade.
Environmental Advocates. For the same reason above, Metcalfe is a steadfast 'no' on environmentalist legislation – including a severance tax – and his move to chair the Environmental Resources and Energy Committee will likely prevent the passage of this legislation.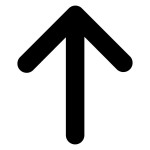 Allegheny County Women. This time last year, there was only one woman out of 23 state representatives and five state senators in the state legislature representing Allegheny County. WESA reports that state Rep. Anita Astorino Kulik will be joined by an additional five more female colleagues in the state House and one in the state Senate. The six additional women elected are evenly divided amongst the parties as well, with three Democrats and three Republicans joining her in Harrisburg. The Dems in the state House just sworn-in include state Reps. Sara Innamorato and Summer Lee and state Sen. Lindsey Williams. The three new GOP state Reps. are Natalie Mihalek, Valerie Gaydos, and Lori Mizgorski.

Kenney vs Clarke Over Mummers Day Controversy. The Mummers Day Parade in Philadelphia which is a "nearly 120-year-old tradition" always garners headlines, and as the Philadelphia Inquirer writes "has a history of controversial and, at times, racist skits." The controversy in 2019? A skit performed by the Finnegan New Years Brigade Comic Club showed a man dressed up as Jay Z with a leash portraying to walk Mayor Jim Kenney like a dog. Philadelphia City Council President Darrell Clarke responded to the skit the following morning claiming it was a display of "bigotry and intolerance" because he believed the person portraying Jay Z was "using a blackface." The Philadelphia Inquirer reports that the Mummer portraying Jay Z was black and not wearing a blackface. Clarke responded with a revised statement of the skit stating that "many people" thought the skit included the use of "blackface" and it is was still an act of that "people of color know minstrelsy when we see it." Kenney, a former Mummer himself, was consulted about the skit before it was performed according to the Inquirer. The skit is still leading headlines in Philadelphia days after with some opinion pieces published in the Philadelphia Inquirer and Philadelphia Magazine stating the city and Kenney must make a change on how the city embraces or does not embrace the over century old parade.  
Luzerne County Overdose Deaths. Another year, sadly another record high in overdose deaths. The Times Leader reports that for the fourth consecutive year drug overdose deaths in Luzerne County reached a new record high. The county had 156 overdose deaths in 2018, "with the potential of an additional nine awaiting toxicology analysis." This is at least 1 higher than the previous year, while the average between 2002 and 2014 was ranged from 45 to 70, according to The Times Leader.
Bruce Blunt. The Mayor of Morton was issued an order by Delaware County Common Pleas Court Senior Judge Charles B. Burr II to be removed from office. According to the Delco Daily Times, the 54 year-old Democrat, who just assumed the position as Mayor on Jan. 2, is being removed because of being a "convicted felon" in relation to a 1988 "aggravated assault, a felony of the second degree, and simple assault, resisting arrest and disorderly conduct, all misdemeanor offenses."
Mary Gay Scanlon. The newly elected Democrat to Pennsylvania's 5th Congressional District went viral for a video sharing a list of things which she believes would better suit the country with $5 billion instead of funding the border wall with Mexico. The video posted a couple of weeks ago now has over 3.25 million views on Twitter.
Tom Gannon. The former Republican state Representative has been suspended from practicing law in the state for two years due to "multiple rules violations incurred while representing a client in a condominium association action" according to the Delco Daily Times.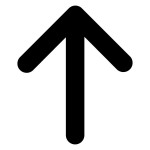 Malcolm Kenyatta. PhillyVoice reports that the freshman state Representative from Philadelphia was filmed by The Atlantic for a 15 minute documentary following Kenyatta around the district on Election Day leading to him becoming the first openly LGBT candidate of color elected to Pennsylvania state office.
TWEET OF THE WEEK
Don't trust that author. He's a known lefty.

— Dennis Roddy (@dennis_roddy) January 2, 2019
An additional selection is warranted for this viral video as well.
My Grandaughter! https://t.co/SDZUbpKwT3

— Madeleine Dean (@mad4pa) January 4, 2019