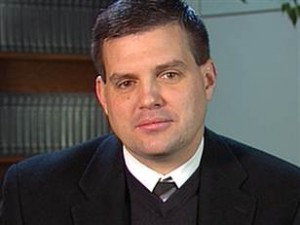 Jay Paterno, son of infamous college football coach Joe Paterno, announced that he is running for the Democratic nomination for Lieutenant Governor.
First reported by Philadelphia Daily News' John Baer, the former quarterback coach at Penn State University is running for the number 2 spot on the Democratic ballot this year.
In addition to his coaching experience, he worked with the campaigns for Barack Obama in 2008 and 2012, and even campaigned with Joe Biden.
He now runs a non-profit group working to fight malaria in Africa but still lives in State College.
Before this announcement, there was some speculation that he was going to run for Congress against Rep. Glenn Thompson. The Scranton Times-Tribune reported in July that some anonymous group – possibly the Democratic Congressional Campaign Committee – conducted a telephone poll of a Paterno-Thompson race.
Paterno joins a crowded field in the Democratic primary for Lt. Gov., including State Senator Mike Stack, State Rep. Brandon Neuman, former Rep. Mark Critz, Harrisburg City Councilman Brad Koplinski, Harrisburg city advisor Brenda Alton and Bradford County Commissioner Mark Smith.