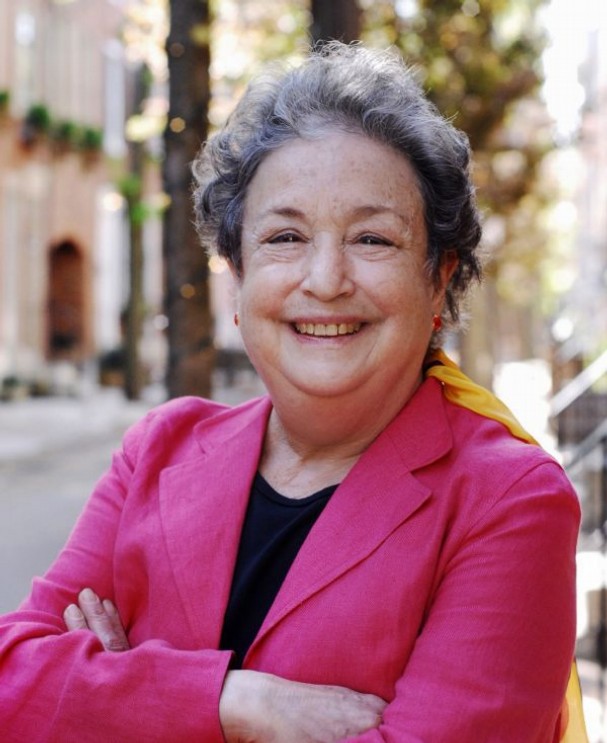 If you think Tom Corbett's quote was the most outrageous thing said about the ultrasound bill, you'd better close your eyes. Rep. Babette Josephs surrendered the rhetorical moral high ground to supporters of the bill in a big way on Monday, suggesting its female co-sponsors are "men with breasts."
Reports Charlie Thompson of the Patriot-News:
[Josephs]  took specific aim at women lawmakers who co-sponsored the ultrasound bill, asking rhetorically, "I do not understand how a woman in this Legislature can say to herself: 'I'm not capable of making my own health decisions… but I can get elected and make them for somebody else.'

"What is wrong with these women? What are they thinking about?" Josephs continued. "Are they women? Or are they men with breasts."
The inartful comments have drawn fire from conservative pundits around the country. Writes Tina Korbe at HotAir:
She doesn't understand it? I don't understand it. By what logic are women who maintain that pregnancy is, in fact, the first stage of motherhood (i.e. that you are a mother from the minute you conceive your child) more manly than women who maintain otherwise? By what logic are women who want other women to realize their own motherhood moremanly than women who want otherwise?
"Apparently women cannot be truly women unless they support unfettered abortion," writes Helen Whalen Cohen at TownHall.
The story is also up at the Huffington Post.
Update: The PAGOP issued a statement on the comments on Tuesday, from party Vice-Chair Joyce Haas:
"When Rep. Josephs called pro-life women 'men with breasts' she not only hurled a degrading insult to Pennsylvania women, she also removed any legitimacy the Democratic Party had in articulating their point of view on this issue, especially since neither she nor Democrat Leadership have apologized or denounced her comments," she said.
As Thompson notes, a recent Quinnipiac poll showed that Pennsylvania women were evenly split (45 to 45 percent) on the ultrasound measure.
The legislation, sponsored by Rep. Kathy Rapp, would require women seeking an abortion to first obtain an ultrasound. Governor Tom Corbett's comments on the subject, that women who didn't want to view the ultrasound images could "close your eyes, drew ire from liberals across the county last week. (While Tribune Review writer Brad Bumsted argues that it was taken out of context and was never news to begin with).
In any case, it's still unlikely to get a vote – let alone pass. Facing growing criticism two weeks ago, GOP leadership removed the measure from the House calendar.