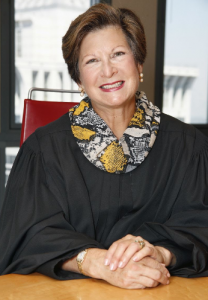 Candidate for Pennsylvania Supreme Court Anne Lazarus has unveiled a list of endorsements, including State Senators Daylin Leach and Judy Schwank.
Lazarus said that she is "honored to have the support from these individuals and organization ahead of Democratic State Committee weekend," and "fortunate to be able to call on them for advice and guidance."
Lazarus was originally appointed by Gov. Casey to serve on the Court of Common Pleas in 1991 and was elected to a ten-year term. Both the Philadelphia and Pennsylvania Bar Associations have given her a "highly recommended" rating.
View the complete list of endorsements below:
Chester County Democratic Committee
State Representative Scott Conklin, Centre County
Mayor Elizabeth Goreham, State College
Mayor Rick Gray, Lancaster
Senator Daylin Leach, Montgomery and Delaware Counties
Senator Judy Schwank, Berks County
Jewell Williams, Philadelphia Sheriff