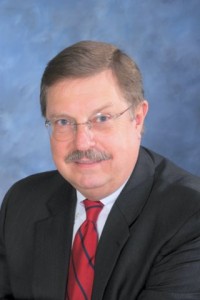 Montgomery County Register of Wills Bruce Hanes must stop issuing marriage licenses to same-sex couples, a Pa. Commonwealth Court judge ruled Wednesday.
Hanes announced in July that, following recent decisions by the U.S. Supreme Court, he believed Pennsylvania's ban on same-sex marriages was unconstitutional and would issue the licenses.
But in a win for Gov. Tom Corbett's administration, Judge Dan Pellegrini said Hanes doesn't have the authority to make that call. He ruled in favor of the Department of Health, which had asked the court to block Hanes.
"A clerk of courts has not been given the discretion to decide that a law whether the statute he or she is charged to enforce is a good idea or bad one, constitutional or not. Only courts have the power to make that decision," Judge Pellegrini wrote.
Pa. banned same sex marriage in 1994, although the ban is not written into the state constitution.
"Unless and until either the General Assembly repeals or suspends the Marriage Law provisions or a court of competent jurisdiction orders that the law is not to be obeyed or enforced, the Marriage Law in its entirety is to be obeyed and enforced by all Commonwealth public officials."
Pellegrini further said that Hanes could not use his actions as an opening to pursue legal action against the same-sex marriage ban. He cited an ongoing lawsuit against the ban by the ACLU and other plaintiffs as an example of proper recourse.
Attorney General Kathleen Kane said she will not defend the ban in that case.
It's an important legal victory for Corbett. His administration had argued – sometimes clunkily – that the case was about the rule of law and not the underlying issue of same-sex marriage.
Ultimately 174 same-sex couples applied for and received marriage licenses, although the licenses did not carry the force of law.