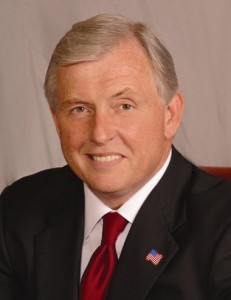 Jack Wagner can use every dime of his statewide campaign cash in the Pittsburgh mayoral race, a judge ruled Wednesday.
Wagner has about $300,000 left over from his bids for Auditor and Governor.
City Councilman Bill Peduto's campaign challenged his use of that money for a mayoral campaign under a city law which limits individual supporters to contributions of $2,000 and PACs to $4,000.
But those limits were voided when Michael Lamb loaned his campaign more than $50,000 late in 2012, per an exemption in city law, Allegheny County Common Pleas Judge Joseph M. James ruled.
Lamb is the City Controller who recently dropped his bid for Pittsburgh Mayor this week and endorsed Wagner.
The decision came just an hour after the same judge ruled that, without Lamb's violation of the exemption, Wagner's statewide cash couldn't be used in the race.
"Dark day for government reform in Pittsburgh- Jack Wagner argues against campaign contribution limits after court upholds them-now no limits," Peduto tweeted. He was an author and supporter of the contribution limit law.
It's the first time the law has been challenged since it took effect in 2010.
State campaigns in Pa. have no contribution limits.
It's not all bad news for Peduto, who reported $261,000 on hand at the end of January, the last time a report was due. He raised his cash with the limits, so now he can return to previous donors and solicit more funds. And his supporter Allegheny County Executive Rich Fitzgerald is a potent fundraiser.
State Rep. Jake Wheatley and activist AJ Richardson are also in the Democratic primary for Mayor.