The GOP Attorney General hopeful releases an ad that garnered pushback from the Philly FOP, PA Society Dinner is cancelled due to COVID-19, plus the Washington County Democratic Committee denounces one of their own state House candidates. All of that and more are in this week's Ups and Downs. 
Every week PoliticsPA sends an exclusive extra Up or Down to Playbook subscribers. See who gets the extra up or down next week: sign up here.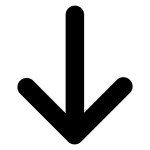 PA Society. The annual dinner in Manhattan has been cancelled due to COVID-19. In place of the dinner and awarding a Gold Medal winner in 2020, the Pennsylvania Society announced that it will be placing its focus on saluting the frontline workers in the commonwealth who have battled this pandemic on behalf of the state. It is unclear what the rest of the weekend getaway in New York City will entail. 
Heather Heidelbaugh. The ad from the GOP Attorney General hopeful was intended to court support from police officers, but instead drew a fierce rebuke from F.O.P. Lodge 5 President John McNesby who called the ad a "NEW LOW". Heidelbaugh's 45 second online spot attempts to link Attorney General Josh Shapiro to Philadelphia District Attorney Larry Krasner and used the names and photos of fallen Philadelphia police officers. While the Heidelbaugh campaign said that they have the "utmost respect" for the police, McNesby described using the names and photos of the fallen police officers as "despicable." 
Police Reform Legislation. A pair of police reform bills were signed into law this week by Gov. Tom Wolf. According to the AP, the two bills, which passed unanimously last month, are "designed to prevent problematic officers from continuing to find employment in police departments, provide officers with more cultural sensitivity training and provide officers with more mental health screening."
Kenney Administration. Philadelphia's Managing Director Brian Abernathy resigned this week after weeks of facing pushback due to the city's handling of protests in the wake of George Floyd's death. The highest ranking nonelected official said in a virtual news conference that that it's important to "broaden the table" and said he hopes that "the next managing director is an African American, and maybe even an African-American woman," according to the Philadelphia Inquirer.
Randy Barli. The Democratic nominee for the 49th state House District was denounced by the Washington County Democratic executive committee over a series of Facebook posts that were "racist and xenophobic," according to the Observer-Reporter. One picture shared from his account depicted a "large group of black-veiled woman labeled "America in 2045" and showed a blue-eyed, blonde woman at the center asking, "Grandpa, why didn't you stop them?" 
Chaka Fattah. The reasoning is unknown but former Philadelphia Congressman Chaka Fattah was released from prison this week. The longtime Democrat's spokesperson wouldn't tell Philly Clout why he was released from federal prison, but several Philadelphia media outlets reported on the news. Fattah was sentenced in 2016 to serve 10 years in prison on corruption charges. He will serve the rest of his sentence in either a halfway house or under house arrest, Philly Clout reports.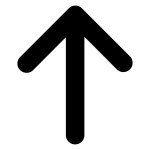 Kristy Gnibus. The Erie teacher and Democratic congressional hopeful for PA's 16th District has an uphill battle in unseating GOP Rep. Mike Kelly, but going viral on Twitter certainly can assist her in spreading her campaign's message. On Sunday, Gnibus shot out a tweet saying, "If you're advocating for schools K-12 to FULLY open, and you've never advocated for schools to be FULLY funded, please sit down," which received 8.1 thousand retweets and comments plus 25.8 thousand likes. 
Devlin Robinson. If you found a lost wallet, would you return it to the owner? How about if the owner is the incumbent that you are trying to unseat? KDKA reports that Devlin Robinson, the GOP hopeful for the state Senate's 37th District, did just that this week when he found state Sen. Pam Iovino's lost wallet. Iovino shared her thanks on Facebook for Robinson returning her wallet.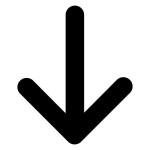 Young Men GOP Club Allegheny County. The health department shut down the club after conducting an inspection that showed they were violating the county's current coronavirus pandemic restrictions for bars and restaurants, according to KDKA. 
Bob Bauder. The longtime Pittsburgh City Hall reporter is calling it a career on Friday after 31 years as a reporter, according to the Tribune-Review. July 17 was designated as "Mr. Bob Bauder Day" in Pittsburgh. 
TWEET(S) OF THE WEEK 
Uhhhh pic.twitter.com/tkr0P4M0NI

— Stephen Caruso (@StephenJ_Caruso) July 13, 2020
No. (He says from experience) https://t.co/PdQ9G5e1a6

— Jason E. High (@jasonehigh) July 16, 2020