July 27th Ups & Downs
Rep. Conor Lamb receives good news from a Monmouth Poll. Did Jay-Z get the best of Mayor Jim Kenney? The President and VP have their focus set on the Keystone state. Let's look at the ups and downs for this week.
Every week PoliticsPA sends an exclusive extra Up or Down to Playbook subscribers. See who gets the extra up or down next week: sign up here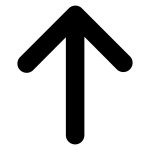 Rep. Conor Lamb. The blueprint? Rep. Conor Lamb received some good news earlier this week when a Monmouth University poll showed the freshman Democrat Representative leading Rep. Keith Rothfus 51-39 in the newly drawn 17th district. The race for the 17th district is the only race in the nation with two incumbents vying for the same seat. Lamb was the underdog in the March special election in the red-leaning 18th district against state Rep. Rick Saccone and was seen to have another uphill battle running for the new 17th district. Over 50% of the newly drawn district is currently represented by Rothfus with Lamb's 18th district being only 20% of the electorate for the new 17th district. Trump got the best of Clinton in these boundaries in 2016. Like March's victory, this poll has once again brought Lamb into the national spotlight with other Democrats in moderate districts trying to mirror its campaign after his. McClatchy's Katie Glueck wrote a story last week titled, "This moderate Democrat's model is being copied where it matters — in Trump territory". This week, Cook Political Report also changed it's rating of the seat from Toss Up to Leans Democrat.
Pennsylvania Statewide Elected Officials. PA, do you love me? A new Morning Consult poll may have three Pennsylvania politicians in their feelings. The market research company released this week polled residents in all 50 states to determine the most and least popular Governors and Senators in the country. Gov. Tom Wolf (D), Sen. Bob Casey (D), and Sen. Pat Toomey (R) each failed to crack the 50th percentile in popularity compared to their peers. The rankings are determined by the total job approval number in descending order, rather than net approval. Gov. Wolf had the highest approval rating of the bunch at 45%, making him the 31st most popular governor in the country. Casey held the best net approval rating of the three, 10%, but his 41% approval rating has him tied 67th most popular Senator in the country. Toomey is rated on this list as the 94th most popular Senator. 35% of Pennsylvanians approve of his job performance, while 39% disapprove and 25% have no opinion.
Mayor Jim Kenney. Who really runs this town? Last week, Mayor Kenney found himself in the ups and downs by earning both arrows from the legal victory on the soda tax and Jay-Z's critical op-ed.This week, Jay-Z got his wish. On Monday afternoon, Kenney's office released a joint statement after meeting with Roc Nation, the entertainment company founded by Jay-Z, stating the festival will remain in the same location. Members of the Philadelphia media immediately reacted claiming that Jay-Z had won this battle, with even a cartoon in the Inquirer depicting Jay-Z holding a leash with Kenney's head on the body of a dog walking on the Parkway. Also breaking this morning, from Philly Clout, a story about a number of Philadelphia Democrats potentially eyeing Kenney's seat as the 2019 primary approaches. Kenney remains the favorite, but the article shows a number of Democrats that may throw their hat in the ring.
Battleground Status.Not that it was ever really in question, but Pennsylvania is already emerging itself as the crown jewel of the 2020 Presidential election. Earlier this week, a report from Axios stated that advisers to President Trump say he worries most about Pennsylvania flipping against him in 2020. Trump was the first Republican presidential candidate to win Pennsylvania in over 2 decades and successfully flipped three blue collar PA counties. The report also stated that Trump sees Vice President Joe Biden, native of Scranton, as the strongest Democratic candidate for 2020. Trump sees other Democratic 2020 hopefuls, including Bernie Sanders or Elizabeth Warren, as weak candidates and fears that Biden could appeal to his base of "working class whites". Later that day, President Trump announced that he will be shipping up to Luzerne County to the Mohegan Sun Arena at Casey Plaza, (the irony), for a MAGA rally with U.S. Senate candidate Lou Barletta next Thursday, August 2. Oh and Vice President Pence was also in Philadelphia earlier this week to promote the Trump agenda and fundraise for Barletta's campaign.   
Philadelphia Democratic Machine. That old backroom still has a little magic. Democratic State Rep. Michael O'Brien announced last week that he would not seek re-election in the 175th State House District, citing health issues. Days later, Democratic ward leaders selected O'Brien's Chief of Staff, Mary Isaacson as the Democratic candidate in the heavily blue district on the ballot in November. Good government advocates criticized the timing of the retirement and the fast-tracked candidate selection process as a way to spare Isaacson a competitive process. (O'Brien faced a primary opponent in May who earned 42 percent of the vote against him).
Tweet of the Week
can jay z write a weekly column asking philadelphia to do things

— Anna Orso (@anna_orso) July 23, 2018